Main content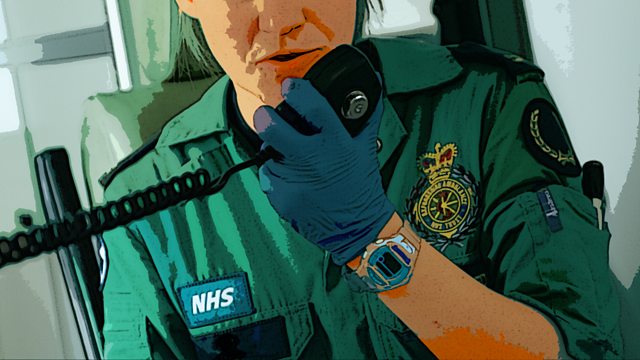 Episode 1
Al Smith's award-winning series set in an ambulance control room returns. As severe weather sets in the pressure on the ambulance service reaches breaking point.
by Al Smith
Carrie ..... Sarah Ridgeway
Ian ..... Michael Jibson
Danny ..... Joe Simms
Will ..... Don Gilet
Brenda ..... Emma Handy
James ..... Lewis Bray
Directed by Sally Avens
The award-winning drama series set in an ambulance control room returns. Carrie faces a series of heart stopping emergencies at work as bad weather sets in and the increased pressure begins to affect her personal life.
The first series of Life Lines won Best Series at the Audio Drama Awards, Best Drama at the Radio Awards and Best Fictional Storytelling at The Audio Radio Industry Awards in 2017.
Al Smith is a graduate of the BBC Writers Academy and has been a broadcast Hot Shot. In 2012 Al won the BFI Wellcome Trust Screenwriting Prize. He was nominated for the Charles Wintour Award for Most Promising Playwright at the 2017 Evening Standard Theatre Awards.
Sarah Ridgeway (Carrie) is best known for her roles in Sucker Punch, Harrogate (Royal Court), The Crimson Petal and The White, Call The Midwife (BBC).
Michael Jibson (Ian) Michael won an Olivier award for his role in 'Hamilton' and he has recently been seen in The Alienist and Star Wars: The Last Jedi