Main content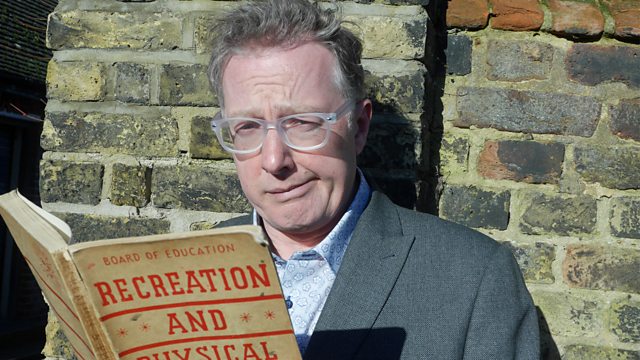 PE - a History of Violence
Matthew Sweet asks why physical education was the only school subject in which humiliation was considered part of the learning process.
When Matthew Sweet was taking his daughter to secondary school open days, he noticed a pattern emerging - the PE teachers were intelligent and thoughtful people with clear and sophisticated ideas about the social and psychological benefits of their subject. What had happened to the PE teachers of old, who were represented in popular culture by bullies and drill sergeant types like Mr Sugden in Kes and Bullet Baxter in Grange Hill?
He sent out a tweet - "Why was PE the only subject in which humiliation was considered part of the learning process?" Hours later, he had collected literally hundreds of traumatic anecdotes – a culture of bullying and sadism, described by students put off sport for life.
In PE – A History of Violence, Matthew haunts the gyms, playing fields and communal changing rooms of PE's past, to interrogate former PE teachers. What's the point of PE? Did it once do more harm than good?
"Team spirt?" says a young teacher from a Dagenham comprehensive school in a Panorama from the 1980s, "You mean the team spirit that managed to get so many thousands and millions of people killed in World War I?" A decade earlier, in a series about physical education, Ron Pickering suggested that dance was "the most controversial element of physical education".
Matthew finds followers of Rudolf Laban and PE pioneer Madame Österberg. He also meets a tortuous bully in Andrew Davies' 1970 play, Is That Your Body, Boy? Nearing retirement and struggling to come terms with the changing curriculum, Cracker Carstairs mourns the loss of the old PE lessons. "I am not afraid of pain. That is what life is all about."
With Dr Anne Elliott, sports scientist and senior lecturer at the London Sports Institute, Middlesex University and Margaret Whitehead, former physical education teacher, PE consultant and editor of Physical Literacy: Throughout the Lifecourse.
A Testbed production for BBC Radio 4
Last on