Main content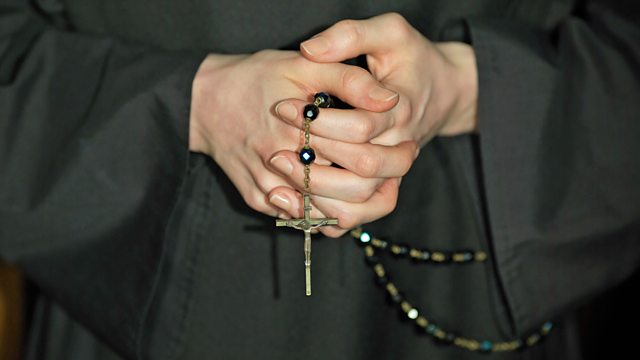 #NunsToo, Onlyness, Black female professors
The sexual abuse of nuns by priests and bishops. A call for an increase in the Women's FA Cup Prize Fund. Addressing the lack of black female professors at UK universities.
Pope Francis has for the first time publicly acknowledged the scandal of priests and bishops sexually abusing nuns. Rocio Figueroa, a theologian and lecturer and Doris Reisinger Wagner tell us their experience in a discussion with Sister Sharlet Wagner, a sister of the Holy Cross and the current President of The Leadership Conference of Women Religious in the United States.
The Football Association should increase the Women's FA Cup Prize Fund according to Charlie Dobres from Lewes FC, the only football club to pay their men and women teams equally. He's joined by sports writer Anna Kessel to tell us why.
We discuss Onlyness – when you're the only person with a certain characteristic, perspective or life experience in a group – usually a work setting. Chloe Davies Executive Officer at UK Black Pride and Chloe Chambraud Gender Equality Director at the Prince's Responsible Business Network discuss.
The writer Lucy-Anne Holmes tells us about her book Don't Hold My Head Down where she explores her sexuality and looks at improving her sex life.
Southeastern Trains wants more women to become train drivers. It's launched a campaign to get 40% of applicants to be women by 2021. We hear from their Services Director, Ellie Burrows and from Kelly-Joe Ballard who has been a train driver for two years.
Bullying and stereotyping of black female academics is stopping them from progressing at UK Universities according to a new report. We hear from Gina Higginbottom an emeritus professor of Ethnicity and Community Health at the University of Nottingham and Dr Nicola Rollock a reader in Equity and Education at Goldsmiths, University of London, who carried out the research.
Catherine Simpson on her memoir, Once I Had a Little Sister - about suicide, loss and how it felt to come from a family who never spoke about their feelings.
Presented by Jane Garvey
Produced by Rabeka Nurmahomed
Edited by Jane Thurlow
Last on
Broadcast

Podcast
Women's voices and women's lives - topical conversations to inform, challenge and inspire.