Main content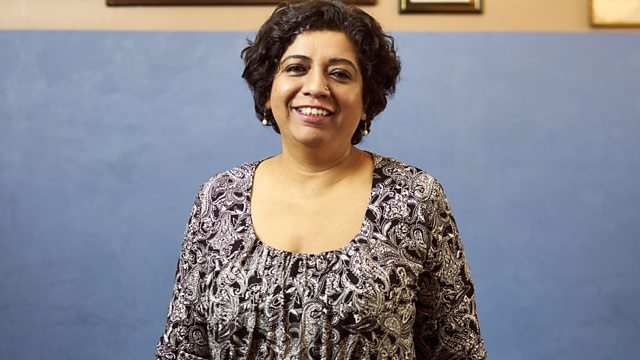 Curry house crisis... where are the women?
Asma Khan's all-women chef team, is about to become the first UK kitchen on Netflix's series Chef's Table. Sheila asks why there are not more women in Britain's Asian restaurants.
The British Asian restaurant sector says it's suffering the consequence of major staff shortages. Many high street takeaways and curry houses are facing closure. While restaurants search for a solution, some are questioning whether enough is being done to encourage women into traditionally male dominated kitchens. And whether if they could, this might be part of the solution.
In this programme Sheila Dillon meets pioneers of British Asian cooking. Chef Romy Gill MBE, one of the first Indian women to own and run her restaurant 'Romy's Kitchen' near Bristol. Winner of BBC One's Masterchef Saliha Mahmood Ahmed, whose multi-faceted career takes in cheffing, food writing, raising children and working as a doctor. Asma Khan, soon to be the first British restauranteur on the Emmy nominated Netflix series 'Chef's Table'. Takeaway chef Salina Ahmed, finalist in the British Takeaway awards for her cooking at 'Sizzlers' in Winchester. And Rakesh Ravindran Nair, Group Development and Training Chef at the Cinnamon Club in London.
Presented by Sheila Dillon
Produced in Bristol by Clare Salisbury
Last on
Why are there not more women cooking in Britain's Asian restaurants?
Broadcasts