Main content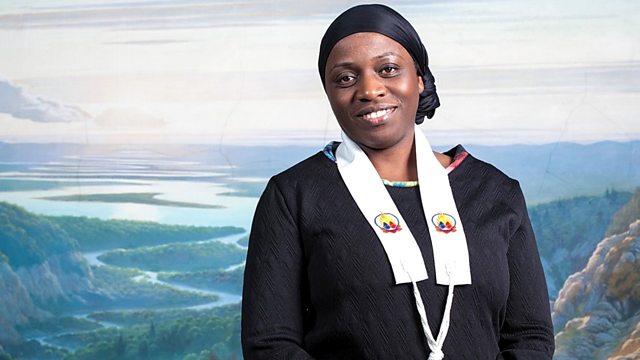 The Wisdom of Equality
Suryagupta Dharmacharini, chair of the London Buddhist Centre, considers what it means to be equal and how to achieve equality.
Chair of the London Buddhist Centre Suryagupta Dharmacharini considers what is meant by the concept of equality and how to achieve it. She explores the process of confronting both internal and external biases.
Suryagupta considers her own experience of growing up as an African Caribbean girl in the UK and the sense of inferiority that often accompanied that. She turns to Buddhist teachings in an attempt to counter this state of mind, in favour of creating a more equal and loving experience. However, she remains mindful that religions can sometimes choose to focus solely on individual freedom, rather than taking a wider stance against inequality caused by society's flaws.
Keeping socially sanctioned inequality in mind, Suryagupta looks back on a recent trip to South Africa. Although apartheid ended 25 years ago, discrimination is still rife. She argues that this disparity means a sense of freedom is absent for both white and black South Africans – armed guards and barbed wire characterising Cape Town's rich suburbs.
Suryagupta concludes her exploration of equality by considering the importance of reflecting on biases, to actively pursue a freedom that is only reached by finding common humanity. In finding this, she explains, we can achieve a richer, truer experience of humanity.
Presenter: Suryagupta Dharmacharini
Producer: Oliver Seymour
A TBI production for BBC Radio 4
Readings
Title: The Inner Level
Author: Richard Wilkinson and Kate Pickett
Publisher: Penguin
Title: Imagine All the People: A Conversation with the Dalai Lama on Money, Politics and Life as It Could Be
Author: Dalai Lama XIV, Fabien Ouaki
Publisher: Wisdom Publications
Title: Awakening The Buddha Within
Author: Lama Surya Das
Publisher: Random House
Title: The Bible, English Standard Version
Publisher: Good News Publishers
Title: The Complete Works of Sangharakshita Volume 9: Dr Ambedkar and the Revival of Buddhism I
Author: Sangharakshita
 Publisher: Windhorse Publications
Title: Annihilation of Caste: The Annotated Critical Edition
Author: B.R Ambedkar
Publisher: Verso Books
Title: Dharma Training Course Year Two  
Publisher: Triratna Buddhist Community
Today's programme was presented by Suryagupta
The producer was Oliver Seymour