Main content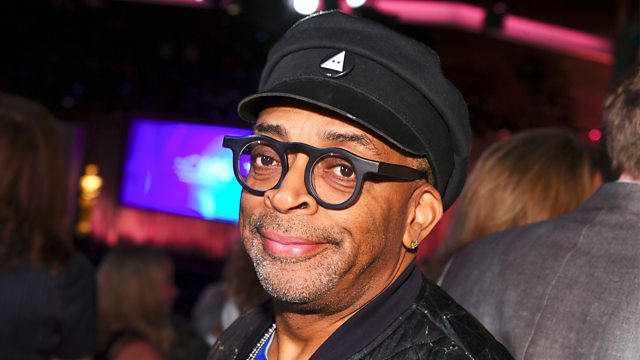 Spike Lee and Thelma Schoonmaker, and Albert Finney remembered
BlacKkKlansman director Spike Lee; Thelma Schoonmaker, editor of every feature film directed by Martin Scorsese since Raging Bull; and Albert Finney remembered.
This weekend sees the announcement of the winners of this year's Baftas - the British Academy Film Awards - and Stig talks to two of the stars in London for the event.
Director Spike Lee attracted a great deal of attention with his first feature She's Gotta Have It in 1986, yet despite his later films including Do the Right Thing, Mo' Better Blues, Malcolm X and Summer of Sam, he was never nominated in the director category for either the Oscars or the Baftas. But this year he is in the running at both events for his latest film BlacKkKlansman, the true story of a black police officer infiltrating the Ku Klux Klan. Spike Lee discusses the film which is Bafta-nominated for Best Director, Best Film, and Best Adapted Screenplay.
Oscar-winner Thelma Schoonmaker has been editing the films of Martin Scorsese for over five decades including Raging Bull, Goodfellas, The Departed and The Wolf of Wall Street. This Sunday she will receive the British Academy of Film and Television Arts' highest accolade, the BAFTA Fellowship. She looks back at her career and their extraordinary partnership.
And we remember the stage and screen actor Albert Finney, whose death was announced today. Finney's notable roles included the films Saturday Night and Sunday Morning and Tom Jones, and he won a Bafta for his portrayal of Winston Churchill in the TV film The Gathering Storm. The film's director Richard Loncraine looks back at Albert Finney's career.
Presenter Stig Abell
Producer Jerome Weatherald
Spike Lee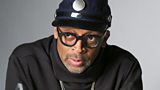 Spike Lee is nominated for a Best Director award, and his film, BlackKklansman is up for the Best Film award at the 2019 BAFTAs.
Image: Spike Lee
Credit: Getty Images
Find out more about Spike Lee's production company, 40 Acres and a Mule.
Albert Finney remembered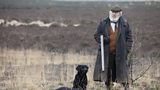 Image: Albert Finney as Kincade in the Bond film, Skyfall in 2012.
Image credit: SKYFALL © 2012 Danjaq, LLC and Metro-Goldwyn-Mayer Studios Inc.             All rights reserved.


Thelma Schoonmaker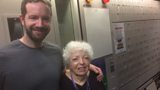 Film editor Thelma Schoonmaker is the recipient of the 2018 BAFTA Fellowship.
Image: Thelma Schoonmaker with Stig Abell