Main content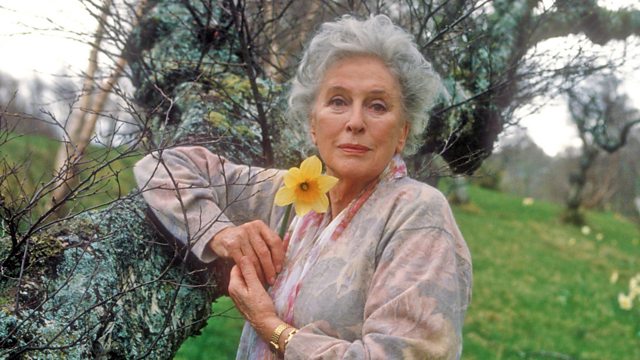 Rosamunde Pilcher OBE, Hugh Lewin, Lamia Al-Gailani, Dr Stewart Adams OBE, Dr Adam Watson
Andrea Catherwood on anti-apartheid campaigner Hugh Lewin, Ibuprofen's inventor Stewart Adams, ecologist Adam Watson, Iraqi architect Lamia Al-Gailani and author Rosamunde Pilcher.
Pictured: Rosamunde Pilcher
Andrea Catherwood on:
Activist Hugh Lewin who was jailed for his stand against apartheid in South Africa,
Iraqi archaeologist Lamia Al-Gailani who helped rebuild the National Museum of Iraq after looting,
Dr Stewart Adams, the Boots pharmacist who invented Ibuprofen,
Scottish ecologist Adam Watson who devoted his life to protecting the Cairngorms,
and author Rosamunde Pilcher, the mistress of the British Family Saga.
Interviewed guest: Lord Peter Hain
Interviewed guest: Jane Arraf
Interviewed guest: Sophie Clapp
Interviewed guest: Iain Cameron
Interviewed guest: Derek Pyper
Producer: Neil George
Archive clips from: The Whites Who Fought Apartheid, Radio 4 23/05/2010; ISIL's Destruction of Antiquities, Al Jazeera English 26/02/2015; Dan Cruickshank's Civilisation Under Attack, BBC Four 08/07/2015; Saturday Live, Radio 4 22/12/2007; Afield, Radio 4 03/01/1971; Bookshelf: Rosamunde Pilcher, Radio 4 03/01/1992.
Hugh Lewin
Born 3 December 1939; died 16 January 2019, aged 79.
Last Word spoke to Lord Peter Hain, his good friend and fellow apartheid campaigner.
Lamia Al-Gailani
Born 8 March 1938; died 18 January 2019, aged 80.
Last Word spoke to journalist Jane Arraf.
Dr Stewart Adams OBE
Born 16 April 1923; died 30 January 2019, aged 95.
Last Word spoke to Sophie Clapp, Company Archivist at Boots UK.
Dr Adam Watson
Born 14 April 1930; died 23 January 2019, aged 88.
Last Word spoke to his friend and colleague Iain Cameron, and walking companion Derek Pyper.
Rosamunde Pilcher OBE
Born 22 September 1924; died 6 February 2019, aged 94.