Main content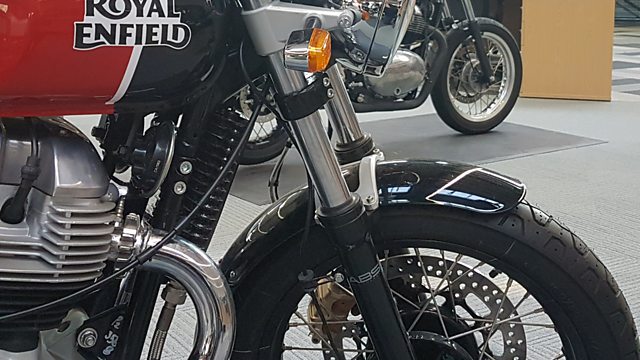 Care liberty safeguards, British heritage motorbikes, Chinese wine
Anger over government new liberty safeguards. Why motorbikes with a British heritage are making a comeback. Could Chinese wine take off in the UK now Sainsbury's are selling it?
More than 100 organisations have signed an open letter to the Social Care Minister over reforms they say will threaten the human rights of vulnerable and elderly people in care. The letter is a direct response to an interview the Minister, Caroline Dinenage, gave to You and Yours last week. She came on the programme to talk about how new legislation going through Parliament would affect hundreds of thousands of people who need to be confined to hospital or a care home for their own safety. At the moment people who are judged to be at risk, if they're left to wander freely, are restricted by deprivation of liberty safeguards. The government wants to replace these safeguards with new ones, under the Mental Capacity (Amendment) Bill, to help tackle a backlog of 125,000 applications. We speak to Barbara Keeley, the Shadow Minister for Social Care, who's been lobbying for changes to the Bill.
British made motorcycles were once the envy of the world attracting the likes of Steve McQueen, James Dean and Marlon Brando. Scores of companies turned out hundreds of thousands of machines every year before the industry went into decline in the 60s. But now some of the most famous names are back - amid a growing demand for bikes with a British heritage. Our reporter Bob Walker goes to Royal Enfield's new research and development centre in Leicestershire to find out more.
China is now a leading international wine producer. But only one major UK supermarket, Sainsbury's, stocks Chinese wine. It wasn't always this way. Morrisions and Waitrose used to sell it and, Tesco trumpeted its arrival in 2017, but it's since disappeared from their shelves. We speak to Janet Z Wang, the author of a new book, The Chinese Wine Renaissance.
Presenter: Peter White
Producer: Tara Holmes
Last on