Main content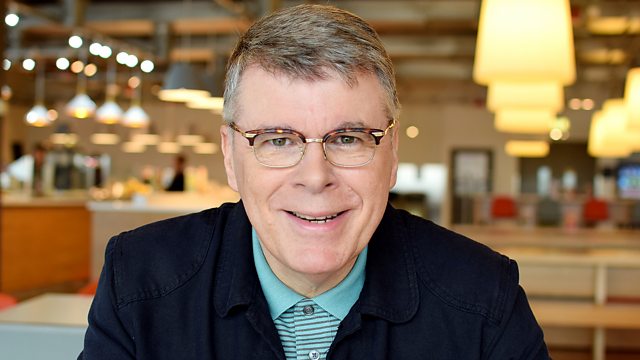 Air chèilidh air Iain tha Iain Macleòid à Eilean Ratharsaigh
Le aoigh na seachdainn sa, Iain MacLeòid à Ratharsaigh is Pàislig. John Carmichael is joined this week by retired headteacher John Macleod, from the Isle of Raasay.
Dà uair a thìde de cheòl air leth agus còmhradh inntinneach cuide ri Iain Mac 'ille Mhìcheil, a' craoladh beò à stiùidio a' BhBC ann an Glaschu. 'Se Iain MacLeòid à Ratharsaigh is Pàislig a bhitheas còmhla ris an t-seachdainn sa.
Rugadh Iain an Glaschu, ged is ann à Ratharsaigh a bha phàrantan agus b 'ann air an eilean sin a fhuair e-fhèin togail. Chuir e bliadhnaichean seachad na mhaighstir-sgoile ann an Grianaig agus Rinn Friù. Bho leig e dheth a dhreuchd, tha Iain sa bhean air mòran siubhail a dheanamh air feadh Bhreatuinn agus an Roinn Eòrpa. Tha tòrr ùidh aige cuideachd ann an spòrs.
Cluinnidh sinn seanchas Iain, agus ceithir de na roghainnean ciùil pearsanta aige. Agus mar is àbhaist, bìth measgachadh sgoinneil de sheinneadairean is còmhlain aig Mac 'ille Mhìcheil fhèin dhuinn. Tha iad sin uile air an taghadh eadar Americana is Country/Country & Western, le seann òrain agus feadhainn a tha buileach ùr air an clàradh.
Iain Mac'illeMhìcheil agus Iain MacLeòid