Main content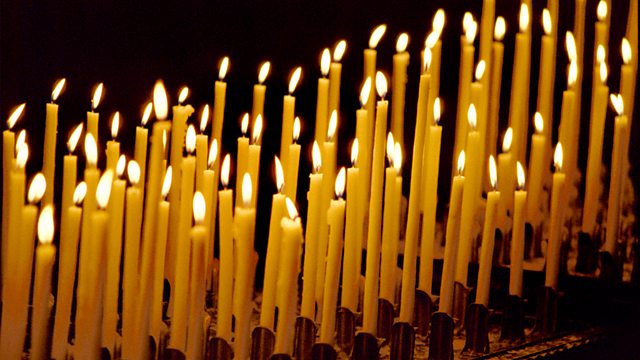 08/02/2019
A short reflection and prayer to begin the day with Canon Simon Doogan, Church of Ireland Rector of Ballyholme in Bangor Co Down
Friday 8 February 2019
Good morning.
13 years ago our Friday Parish Centre lunch club was born
in response to a community survey
identifying 'social isolation' or loneliness as a significant local issue.
For all our regulars,
myself included as taster-in-chief –
it's one of the highlights of the week.
Not least because no one likes to eat along
On a school-friend's kitchen wall, a sign read:
"Christ is the head of this home, the unseen guest at every meal,
the silent listener to every conversation".
Where that last part as a boy I found quite unsettling,
the idea of Jesus taking a permanent place at the dinner table stuck with me.
As I would discover, the concept of a meal as less about taking on bodily fuel
and more about being with other people and with God
lies at the heart of the Christian experience.
Studies prove the welfare benefits of uninterrupted communal meals
or so I learned from a note beside a care home's visiting times.
A bachelor Christian friend returned from leave one year
announcing that was it: no more holidays without company.
Solitude during the day wasn't the problem, eating alone at night was.
Though it's hard not to despair when two people dining out
concentrate more on their mobiles than on one another,
at least they're together.
But it's my seasonal Communion calls  which really bring it home.
However trying the situations for those no longer able to get to Church,
it's still a joy for me to make divine fellowship possible,
to spread holy hospitality.
Lord God, whose Son was known for his readiness to eat with people
may the same be said for us
as we remember today all those for whom eating alone
is not the exception but the rule. Amen