Main content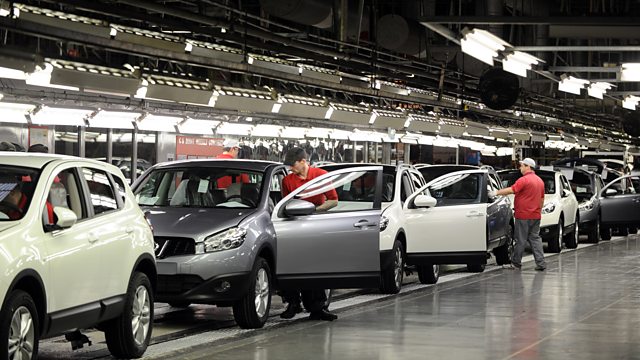 Britain's car-making future under threat
Nissan has announced its new X-Trail will be made in Japan, not England, Honda is cutting jobs and Jaguar Land Rover has posted big losses. So is car-making in Britain doomed?
The Japanese car maker Nissan has announced its next generation of SUVs will be made, not in Sunderland as planned, but in Japan. Jaguar Land Rover has announced big losses and Honda has announced job cuts at its plant in Swindon. David Aaronovitch and guest discuss why the car industry is facing such uncertain times and if it will ever recover.
Guests:
Professor David Bailey, Aston Business School
Dan Coffey, Leeds University Business School
Professor Matthias Holweg, Said Business School, Oxford University
Catherine Faiers, Operations Director, Autotrader
Peter Campbell, Global Motor Industry Correspondent, The Financial Times
Ian Henry, Managing Director, AutoAnalysis
Why do so many politicians dread the job of Home Secretary?

Why has there been such disruption on two rail franchises and can we avoid it in future?