Main content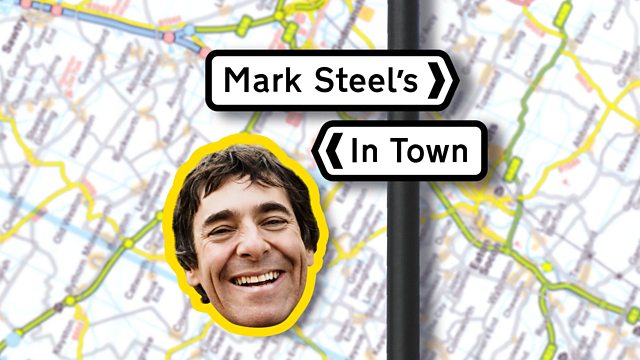 Mark Steel visits Aberystwyth in Ceredigion, Wales, and performs a bespoke comedy show for the local residents. From 2019.
"Croeso i Mark Steel's in Town, Sy'n dod wythnos yma o Aberystwyth"
Mark Steel returns to Radio 4 with the ninth series of his award-winning show that travels around the country visiting towns that have nothing in common but their uniqueness. After thoroughly researching each town, Mark writes and performs a bespoke evening of comedy for the local residents.
In this episode Mark visits Aberystwyth in Ceredigion, Wales. He visits the National Library of Wales in search of books, which is a harder task than you would imagine. They do have The Holy Grail in there though, so that makes up for it. He speaks to some students, avoids some dangerous seagulls and discovers why Aber is the 'Athens of Wales'.
Written and performed by Mark Steel
Additional material by Pete Sinclair
Production co-ordinator, Hayley Sterling
Sound Manager, Jerry Peal
Producer, Carl Cooper
First broadcast on BBC Radio 4 in February 2019.
Last on
Broadcasts