Main content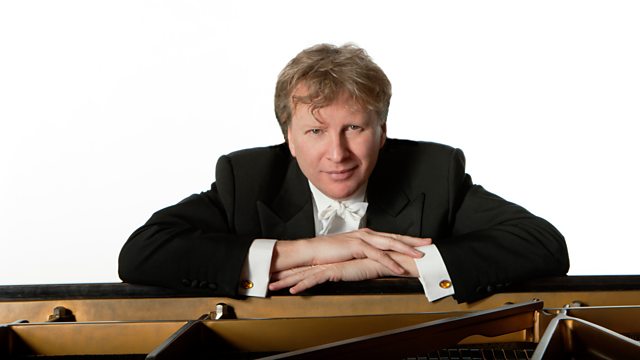 Goldner Quartet and Piers Lane
The acclaimed Australian string quartet play Webern's Langsamer Satz, Shostakovich's String Quartet No. 9 in E flat and are joined by Piers Lane for Korngold's Piano Quintet.
The acclaimed Australian string quartet are joined by their compatriot Piers Lane for a 20th century programme. Webern's Langsamer Satz from 1905 is a lush, Romantic-sounding work, closer to Brahms than his subsequent austere and pared-down 12-tone music. Korngold's 1921 Piano Quintet, too, is very much of a part of the same late-Romantic Viennese idiom - a style Korngold would shortly to take to Hollywood. From 1964, and dedicated to his third wife, Shostakovich's ninth quartet, in contrast to much of his quartet output, shows the composer in a relatively positive mood.
Recorded yesterday at Wigmore Hall and introduced by Martin Handley.
Webern: Langsamer Satz
Shostakovich: String Quartet No. 9 in E flat, Op. 117
Interval
Korngold: Piano Quintet in E, Op. 15
Goldner String Quartet
Piers Lane (piano)
Featured in...
We broadcast more live and specially-recorded concerts and opera than any other station.