Main content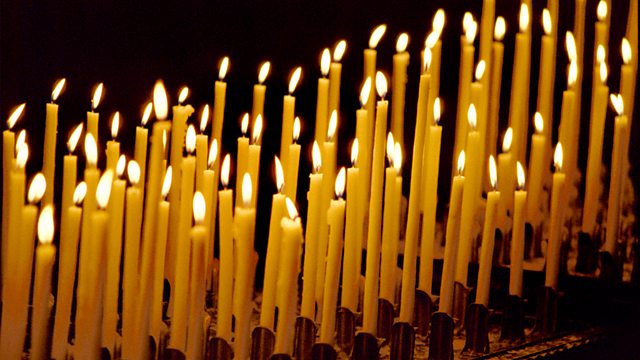 07/02/2019
A short reflection and prayer to begin the day with Canon Simon Doogan, Church of Ireland Rector of Ballyholme in Bangor Co Down
Thursday 7 February 2019
Good morning.
Insights into how others view my Christian faith often come unexpectedly.
In a London theatre a couple of summers ago for example,
at a thoroughly entertaining play called Apologia.
Stockard Channing played an art historian, 60s activist and first-wave feminist
lamenting the world's lazy regression from her hard-fought social victories.
As if to crystallise her disappointment
she learns her son has met his new girlfriend at a Christian prayer meeting.
Her barely-disguised horror has raised a smile from me
on the first Thursday of every month ever since,
because that's when we meet for our regular parish prayer meeting.
Where liturgical and intercessory prayer are the mainstays
at Sunday and weekday services,
once a month we have a time of guided but informal prayer.
Some pray aloud, some pray silently;
some come prepared with prayers they've written beforehand,
some pray on the hoof.
Who knew that what we were doing might be perceived
even for the purposes of a dramatic plot
as so bewildering and apparently so threatening?
For the play's author,
a churchy setting for the son's romance
seemed the perfect conformist affront to his mother's trail-blazing radicalism.
But then, one person's normal and natural can be
another person's foreign and frightening.
Moreover
where prayer at the invitation and in the name of Jesus is concerned
what might seem to some
the most unappealing and uncomfortable of devotional labour
can be for others the most energising and edgy of front-line discipleship.
Lord, though prayer is often misinterpreted and misunderstood,
awaken us to the reality that however we do it
it is not incidental but essential, not unquestioning but revolutionary,
not safe but incendiary. Amen