Main content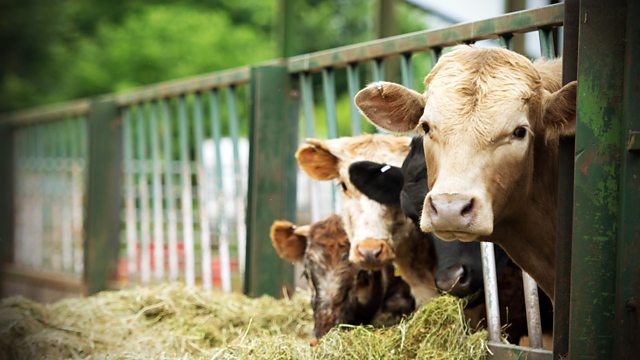 06/02/2019
It's all change for Alistair and there's an unexpected invitation for Kirsty
Tom wants to try putting cucamelons in the veg boxes. Natasha thinks they should meet with the designers for a new app as soon as possible. Natasha congratulates Johnny on his graduation yesterday.
Alistair gives Shula a heads up regarding the changes at the surgery. There'll be a new central number for clients to ring once Lovell James officially take over. Meanwhile, Shula and Alistair's decree nisi came through last week. Shula admits that she's a little envious of all Alistair's achieved in the last few months, selling the veterinary business, running a half-marathon. Shula shows him her attempts at life-drawing and Alistair can't help but laugh. Later, Johnny arranges some mentoring with Alistair.
Natasha and Kirsty meet properly for the first time. Natasha's keen to hear about Tom and Kirsty's brush with the law after trashing the GM crops. Natasha suggests a double date with Kirsty and Philip. Kirsty's not keen but agrees to ask Philip. Natasha tells Tom about some land for sale that she thinks he should consider buying so they can grow their agroforestry venture.
Countryside Insights from The Archers