Main content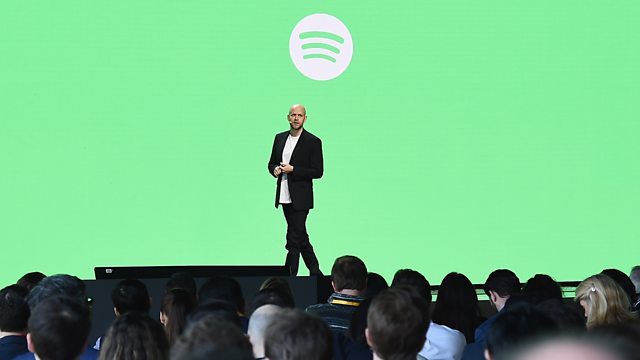 Spotify's big move on radio
Swedish streaming company Spotify has announced a major expansion into podcasting.
Spotify has announced that it plans to spend $500m this year buying podcast companies. Daniel Ek, the founder and CEO of Spotify, says that "audio - not just music" will be its future and is looking to entice radio listeners to the platform.
Also in the show, a new strategy for BBC local radio and "the podcast for older people". Amol is joined by Nick Quah, creator of the Hot Pod newsletter, Peter Kafka, executive editor Recode, Chris Burns, BBC head of local radio, Judith Holder, co-host of Older and Wider, and Pippa Sawyer, Wycombe Sound.
Presenter: Amol Rajan
Producer: Richard Hooper
Become a TV mogul and get rich
A celebration of Steve Hewlett, presenter of The Media Show