Main content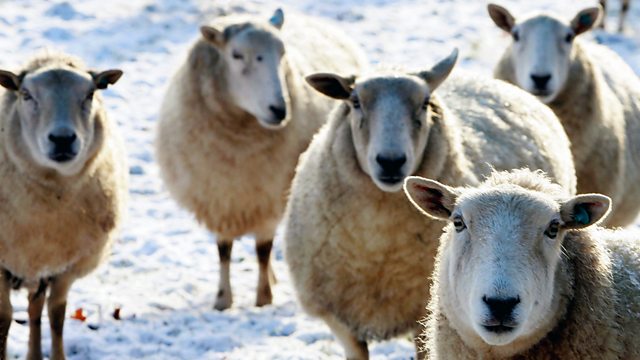 US farmers on trade, the impact of Brexit on Northern Ireland's sheep farmers, an increase in organic sales
Does what a cow eat impact the levels of Omega 3 in her milk? We catch up with a study taking place in Wales to find out.
We've heard so much about the sticking points of a future food trade deal with the US. Now, the President of America's National Farmers Union says there is a way forward...but what will UK farmers make of it?
Around half the lambs produced in Northern Ireland are sent across the border to the Republic of Ireland for slaughter. Farmers say any delays or tarrifs after a Hard Brexit could halt the trade in its tracks.
The latest figures for sales of organic products, which has just been published by the Soil Association, show a rise of 5.3% in 2018. But although the results reflected higher sales of organic food, they also showed some of the growth is accounted for by NON food items such as textile and beauty products which went up 18 and 14 percent respectively.
And milk is an excellent source of calcium, but does it also provide beneficial fatty acids such as Omega 3? A study is currently underway across Wales, looking at whether a cow's diet effects the levels of Omega 3 in her milk.
Presented by Anna Hill
Produced by Heather Simons