Main content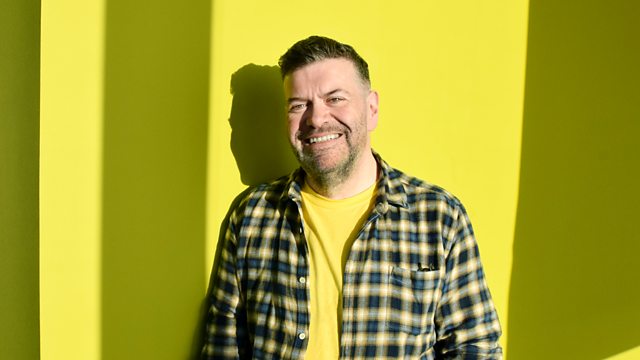 Keeping Going
Tom Urie gathers together all the support you need to help you get fitter and healthier. This week, tips and advice for staying on track in the weeks and months ahead.
Weight-loss hero Tom Urie presents a new, five-part series packed full of information and advice, to help you get fitter and healthier in 2019.
Each week fitness expert Ross Stewart and nutritionist Carla Robertson offer simple tips and set achievable goals for the days ahead … and we'll be charting the progress of our three Fit In 5 volunteers Sam, Paul and Ali.
In the fifth and final programme, the volunteers will be updating us on how they managed with last week's challenges and we'll be hearing how they got on when they revisited the Fitness Lab at the University of the Highlands & Islands. Have their fitness levels improved and how are they feeling about the future?
Ross explains why it's important to keep going with your new fitness routines and offers tips for staying on track in the weeks and months ahead. How can we best keep motivation up and stay accountable? He'll also be demonstrating three more simple exercises we can all incorporate into our lives and suggesting a walking challenge for this week.
Carla shows us how to make a chicken or quorn one-pot burrito lunchbox – a simple, nutritious recipe you can batch-cook, box up, stick in the fridge and use for your weekday lunches at work.
Last on
Chicken (Or Quorn) One-Pot Burrito Lunchbox by Carla Robertson
Broadcasts