Main content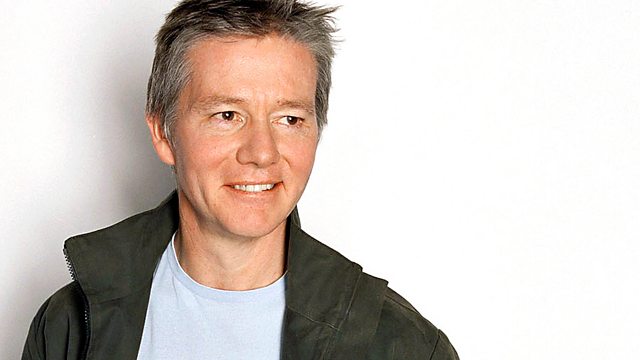 Programme 6, 2019
The South of England take on Northern Ireland in the quiz of cryptic clues and connections.
(6/12)
How might the Catalonian national anthem, a Discworld novel and a fearsome chilli from Carolina all bring you closer to death? This is just one of the teasers in the pack held by chairman Tom Sutcliffe, which he'll be trying out on the regular panellists from the South of England and Northern Ireland. Paul Sinha and Marcus Berkmann play for the South of England, still looking for their first win of the season, opposite Freya McClements and Paddy Duffy for Northern Ireland.
Tom offers helpful hints and does his best to steer the panel out of their blind alleys where necessary - but the more clues they need from the chair, the fewer points they'll win.
As always, listeners' suggestions have provided several of the questions in today's edition.
Producer: Paul Bajoria
Last week's teaser question
Tom asked: If one was celebrated for finding a trophy, one went into orbit, and a third met his fate on the road back from Porlock, who were they, and which one survived?
Well done if you spotted that these are three famous dogs in post-war history.
Pickles, a black and white collie, found the Jules Rimet trophy a week after it was stolen in March 1966, a few months before the World Cup tournament in England. When England won the cup, Pickles was invited to the celebration banquet.
Laika was a stray dog from the streets of Moscow shot into orbit by the Soviet Union aboard Sputnik 2 in November 1957, to test the effects of space travel on living creatures. She died from the heat, probably within hours of the launch.
Rinka was Norman Scott's Great Dane, shot on a lonely road between Porlock and Combe Martin in Devon in October 1975 by the man allegedly hired to kill Scott himself. The episode provided a memorable scene in the 2018 TV drama A Very English Scandal with script by Russell T. Davies.
Clearly the only one who survived was Pickles, although he died in a rather sad accident the year after his fleeting fame.
The 2019 RBQ League Table
The rankings going into today's contest are:
1  The Midlands   Played 2  Won 2  Drawn 0  Lost 0  Total points 362  Wales   P2  W1  D0  L1  Pts 383  North of England   P2  W1  D0  L1  Pts 334  Northern Ireland   P1  W1  D0  L0  Pts 195  Scotland   P2  W0  D0  L2   Pts 326  South of England   P1  W0  D0  L1  Pts 19

Questions in this programme
Q1  A chef, Ivor's driver and the mouldy man went to a spa town in Derbyshire. They soon left for somewhere more savage and demanded protection for Elizabeth. Who were they?
Q2  What would you do if an alumnus of a famous public school, Lou Ferrigno, an item from the toolbox, a conqueror of the ancient world, the mother of a President and Eliza Doolittle all turned up in a bar?
Q3  (Music) Why might these extracts lead you back in time?
Q4  If a grumpy king of Sweden got together with Vorombe titan, a fiery St Erasmus and Cleveland the 22nd and 24th, who took the biscuit and in which seedy area would they live?
Q5  How might the Catalonian national anthem, a Discworld novel and a fearsome chilli from Carolina all bring you closer to death?
Q6 (Music - from Ivan Whetton)  What do all of these contain that could help you to cut your cloth? 
Q7  A British rock group; a unit of electricity; an admission of ignorance; an English and Welsh river; what follows the sun and precedes the medley on Abbey Road; 24 hours from now; and a defunct British newspaper. Who's the remaining player?
Q8 (from Bruford Low)  Cut the following in half, put them in the correct order and identify what's missing: A fairy tale opening; a stripper trying to earn Rent; a dead bird; an island race; somewhere you can find a piano-playing Gosling; and something neither good nor bad. 
This week's teaser question
Put the following in chronological order:
Bryan Adams in 1985The Four Seasons in 1976Michel Legrand in 1971.
See if your solution matches ours when we reveal it next time.