Main content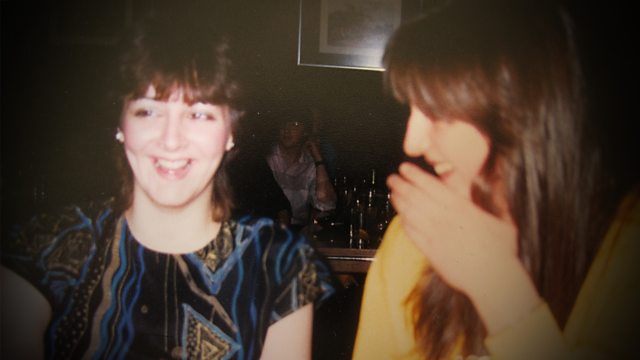 Catherine Simpson, Domestic Abuse, Pharmacosexuality
The programme that offers a female perspective on the world
Catherine Simpson, on the left of the picture, comes onto Woman's Hour to talk about her memoir which is about her sister's suicide. Tricia, who was younger than Catherine, decided to take her own life when she was in her forties. Catherine's book is called When I Had A Little Sister: The Story Of A Farming Family Who Never Spoke.
Every year 750,000 children see domestic abuse or are at the receiving end of it. It can have an impact on them forever. Behind Closed Doors: Through the Eyes of a Child is a documentary which will be broadcast on BBC Two on Wednesday. It follows four children and their families and charts their emotions, feelings and development. Jane talks to Anna Hall who spent three years making the film and to Jo, who's a woman looking after one of the children featured in the documentary.
New research has been carried out into women having sex whilst on illegal drugs. It's been done by the School of Law at Royal Holloway University in London. They've called it Pharmacosexuality and the work's been led by Dr Alex Dymock. She joins us to discuss.
"Onlyness" is a word which describes what it feels like to be the only person in a group with a specific characteristic, perspective or life experience. It happens when your gender, ethnicity, sexuality, cultural background or marriage status separates you from everyone else. So, what's the impact of being the "only one"? Should you ignore it or celebrate it? Chloe Chambraud is the Gender Equality Director at the Prince's Responsible Business Network and Chloë Davies is the Executive Officer at UK Black Pride. They both join Jane to discuss.
Behind Closed Doors - Domestic Abuse & Children Support and Advice