Main content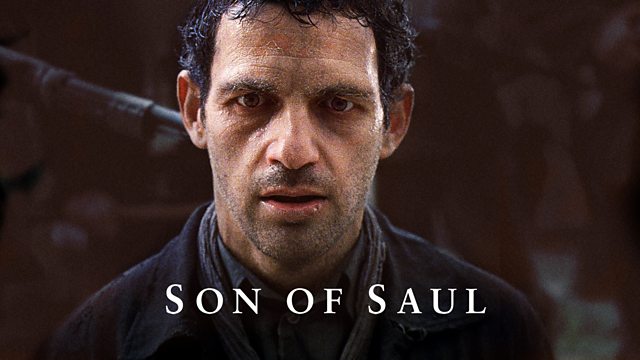 Son of Saul
Oscar-winning drama. An Auschwitz prisoner becomes obsessed with saving the body of a young boy from cremation to give it a proper Jewish burial.
1944 Auschwitz - Saul Auslander is a Hungarian member of the Sonderkommando, a unit of concentration camp prisoners forced to work for the Germans as they exterminate their fellow prisoners. One day Saul sees the body of a young child who he believes to be his own son, and he becomes obsessed with rescuing it from suffering the fate of the other murdered prisoners.
In German, Hungarian, Yiddish, Russian, Polish, French, Greek, Slovak and Hebrew - with English subtitles.
Winner of the 2016 Academy Award for Best Foreign Language Film and of the Grand Jury Prize at Cannes in 2015.
Credits
| Role | Contributor |
| --- | --- |
| Director | László Nemes |
| Writer | Clara Royer |
| Saul Auslander | Géza Röhrig |
| Abraham Warszawski | Levente Molnár |
| Oberkapo Biederman | Urs Rechn |
| Saul's Son | Gergö Farkas |
| Saul's Son | Balázs Farkas |