Main content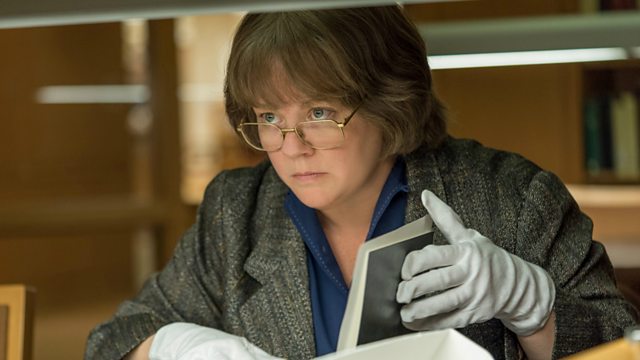 Can You Ever Forgive Me? You Know You Want This, Cost of Living, A Place That Exists Only in Moonlight, Eating With My Ex
Can You Ever Forgive Me? with Melissa McCarthy and Richard E Grant, You Know You Want This, Cost of Living, A Place That Exists Only in Moonlight, Eating With My Ex, Flirty Dancing
In Can You Ever Forgive Me? Melissa McCarthy stars as Lee Israel, the best-selling biographer of celebrities such as Katharine Hepburn, Tallulah Bankhead, Estee Lauder and journalist Dorothy Kilgallen. In the early 1990s - when she was in her early 50s - Lee found herself unable to get published because she had fallen out of step with the marketplace. Unable to pay the rent (or the vet bills for her beloved cat) she turned her art form to deception, aided by her loyal friend Jack Hock (Richard E. Grant).
You Know You Want This is the debut collection of short stories from Kristen Roupenian whose short story, Cat Person, became a viral sensation after being published by the New Yorker in December 2017. It became their most read story ever, with more than 2.6 million hits and counting. Included in this collection alongside 11 new stories which are described as examining "the pull and push of revulsion and attraction between people."
Winner of the 2018 Pulitzer Prize for Drama, Martyna Majok's Cost of Living receives its highly anticipated UK Premiere at Hampstead Theatre starring Adrian Lester and directed by Ed Hall. John, a wealthy, brilliant, and successful PhD student with cerebral palsy, hires Jess, a recent graduate who has fallen on hard times, as his new carer. Across town, truck driver Eddie attempts to support and re-engage with his estranged wife, Ani, following a terrible accident that has left her quadriplegic. As four very different lives collide and entwine, roles are unapologetically flipped, reversed and exposed - who is actually caring for whom?
A Place That Exists Only in the Moonlight: Katie Paterson and JM Turner at the Turner Contemporary Gallery in Margate is the largest UK exhibition of Scottish artist Katie Paterson to date - paired by the artist with a group of works by JMW Turner. Works by Paterson included in the exhibition are Vatnajökull (the sound of), Earth-Moon-Earth and a new work, Cosmic Spectrum, the result of working with scientists Paterson creates a spinning wheel which charts the colour of the universe through each era of its existence.
And a look at two recent reality television releases; the BAFTA nominated BBC 3 series Eating With My Ex - in which former couples are reunited over dinner to pick over the bones of their failed relationships - and Channel 4's Flirty Dancing which aims to match singletons based on their love of dance. Each hopeful will learn half a routine, taught by Dancing on Ice judge and Diversity star Ashley Banjo, which they will perform as a couple when they meet for the first time.
Podcast extra recommendations
Simon: Paul Weller - True Meanings, Fiddler On the Roof at The Menier Chocolate Factory, David Bramwell- The Cult of Water
Kate: Pamela by Samuel Richardson and Fleabag on BBC3
Alex: Tessa Hadley -Late In The Day
Tom: Peep Show on All 4 and Karl Marlantes -Matterhorn
Can You Ever Forgive Me?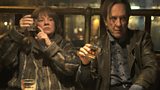 Cost of Living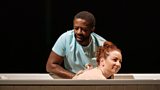 Kristen Roupenian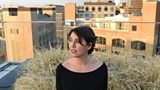 Image: Elisa Roupernian
Flirty Dancing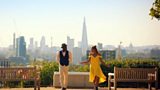 Eating With My Ex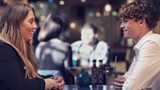 Katie Paterson & JMW Turner at Turner Contemporary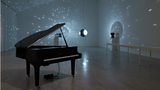 A place that exists only in moonlight
Image: Stephen White
Subscribe to the Saturday Review podcast
Podcast
Sharp, critical discussion of the week's cultural events, with Tom Sutcliffe and guests