Main content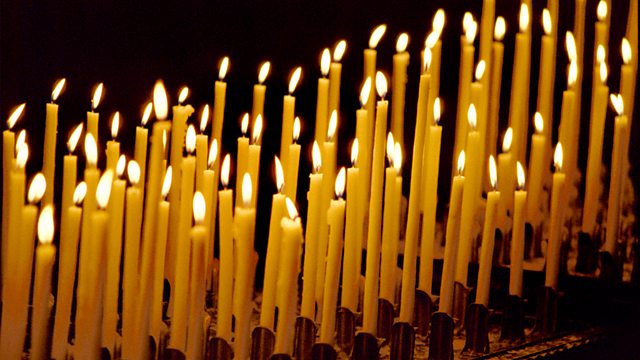 04/02/2019
A short reflection and prayer to begin the day with Canon Simon Doogan, Church of Ireland Rector of Ballyholme in Bangor Co Down
Monday 4 February 2019
Good morning.
In my prayers today
are the numerous parishioners who know all about early morning starts
from their sessions of treatment
at the Northern Ireland Cancer Centre at Belfast City Hospital
or the Macdermott Unit at the Ulster Hospital Dundonald.
The faithful but war-weary Christian man
who insists he's had enough and is ready to slip away
but can't let down his specialist who after decades of procedures
always finds a reason to book him in for one more.
The trusting but apprehensive lady with breast cancer who,
facing more chemotherapy,
is less concerned about the wig she has to wear
than what the future will be for her two children under five.
The elderly would-be evangelist who's still trying to witness
to those ministering to what he bashfully calls
his "old man's" or prostate cancer
but would prefer attention
for all the other things he says are far more wrong with him.
Each one feels tended to and cared for Deep down they know they are held and cherished by God as His children,
even if at times a direct sense of that divine assurance comes only in waves.
Some are feeling endless fatigue
and some would say their emotions occasionally get the better of them,
but from experience they know: God will sustain them – whatever happens.
Why am I telling you all this?
Because today is  World Cancer Day
and these are some of the people in my world who have cancer
for whom prayer is one of the lifelines.
Hear our prayer, Christ the Healer,
for patients and families, carers and medics, scientists and researchers.
Raise their hope,
as we help raise awareness, raise finance and raise expectation
that advances will continue, year on year. Amen