Main content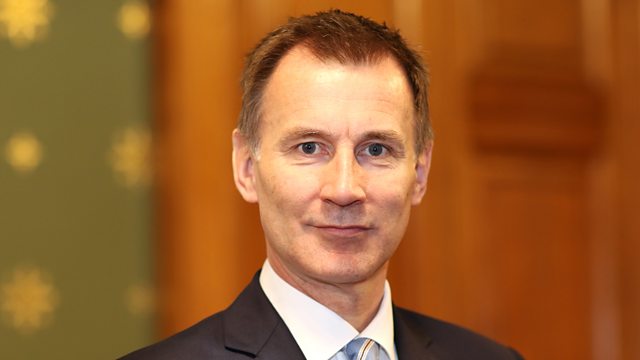 Jeremy Hunt, Bishop of Liverpool
Emily Buchanan with the week's religious news and current affairs.
The Foreign Secretary, Jeremy Hunt, talks to Emily Buchanan at the launch of his review into the persecution of Christians around the world.
The Bishop of Liverpool Paul Bayes is one of the most vocal advocates of LGBTI inclusion in the House of Bishops. He tells Emily Buchanan about his new book The Table and why he believes the Church needs to be open to all those on the margins.
And - its the largest gathering of humanity on the planet but Rahul Tandon tells Emily how the Hindu pilgrimage, Kumbh Mela, is being used as a political platform ahead of upcoming Indian elections.
Producers: Catherine Earlam; Louise Clarke-Rowbotham
Editor: Amanda Hancox