Main content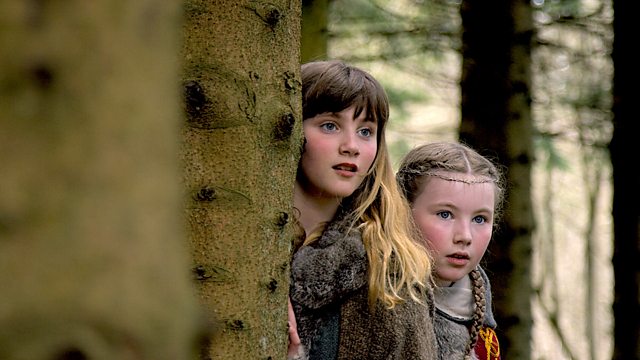 The Pine Marten/An Taghan
Sgeulachdan Gudrun, a' Bhana-phrionnsa Lochlannach. Gudrun and her friend come across pine martens in the forest and play a trick on the king.
Tha Gudrun agus Frida a' toirt teachdaireachd chun Rìgh Sigurd anns a' choille nuair a tha iad a' tachairt ri taghain. Tha iad a' faicinn cho sàmhach 's a tha iad a' gluasad agus tha Gudrun agus a caraid a' cur romhpa tighinn air an Rìgh gun fhiosta dha. Ach, a bheil e glic tighinn gun fhiosta air gaisgeach Lochlannach?
Gudrun and Frida are taking a message to King Sigurd in the woods when they wander into the land of the pine martens. Seeing how quietly they move, Gudrun and her friend decide to sneak up on the king. But is it wise to sneak up on a Viking warrior?