Main content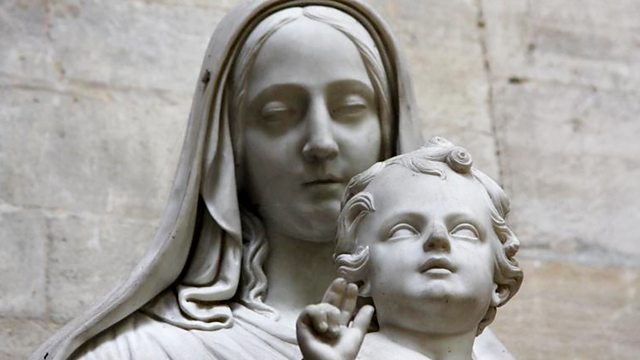 The Company of Heaven
Choral music written in honour of Christian saints performed by Renaissance polyphony experts The Cardinall's Musick, conducted by Andrew Carwood.
A concert recorded last night at Wigmore Hall in London, given by The Cardinall's Musick.
Works connected to individual female saints inform this programme by a vocal ensemble whose performances of the Renaissance repertoire have won consistent acclaim. Initially focusing on St Mary Magdalene, the concert closes with the Magnificat, the Virgin Mary's hymn of thanksgiving.
Introduced by Ian Skelly
Thomas Crecquillon (c.1505-1557) - Congratulamini mihi
Francisco Guerrero (1528-1599) - Missa Congratulamini mihi
Gregorian Chant - Propers for the Feast of St Mary Magdalene
INTERVAL
Peter Philips (c.1560-1628) - Cecilia Virgo
Philippe Verdelot (c.1480-1530) - Salve Barbara
Adrian Willaert (c.1490-1562) - In tua patientia
Francisco Guerrero - Surge propera
Luca Marenzio (1553-1599) - Cantantibus organis
Daniel Torquet - Cantantibus organis
William Byrd (c.1540-1623) - Salve regina
Michael Praetorius (c.1571-1621) - Regina caeli jubila
Giovanni Pierluigi da Palestrina (c.1525-1594) - Magnificat primi toni
The Cardinall's Musick
Andrew Carwood (conductor)