Main content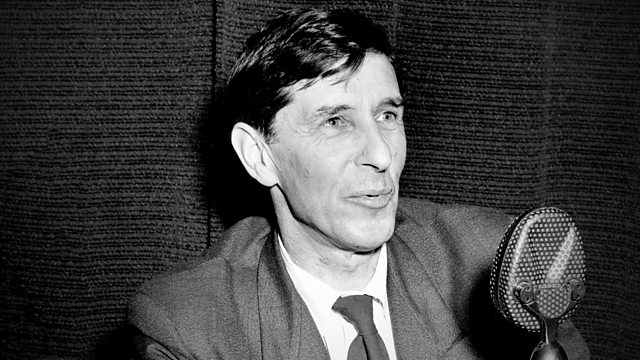 TS Eliot and WB Yeats
Donald Macleod explores Tippett's life via his intense personal relationships. Today, TS Eliot, whose influence at the time of writing A Child of Our Time had a lifelong impact.
Michael Tippett was a particularly absorbent composer, soaking up an incredibly wide range of inspirations and influences from the world around him, and perhaps most often from outside the field of music. His huge intellectual capacity and endless interest in other people combined with immense charisma to make him a personality to which everyone who met him seemed irresistibly drawn. His - often complex - relationships were particularly intense ones, and frequently blurred the lines between professional and personal, artistic and sexual.
This week Composer of the week looks at some of the people closest to Tippett and asks what influence they had on the life and music of a man whose story has still never been fully told. Joining Donald Macleod to explore sometimes uncharted territory is Oliver Soden, the author of a new - and the first complete - biography of the composer.
Today, the week begins by examining the very significant influence on Tippet's life and work of the literary figure TS Eliot; heard in two of Tippett's largest compositions. In the 1930s Tippett would produce the major work for which he's still best known, A Child of Our Time - a musical landmark which also established the way Tippett would approach composition throughout his life. Towards the other end of his life, he produced an astonishing, deconstructed setting of WB Yeats' metaphorical poem, Byzantium.
Tippett: Where The Bee Sucks from Songs for Ariel
Martyn Hill, tenor
Andrew Ball, piano
Tippett: A Child of Our Time (Part 1)
Cynthia Haymon, soprano
Cynthia Clarey, alto
Damon Evans, tenor
Willard White, bass
London Symphony Orchestra and Chorus
Richard Hickox, conductor
Tippett: Byzantium 
Faye Robinson, soprano
Chicago Symphony Orchestra
Sir Georg Solti, conductor