Main content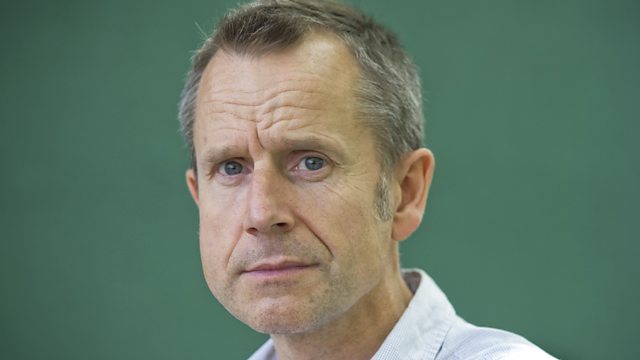 Jeremy Hardy, Diana Athill OBE, Sir Conrad Swan, Michel Legrand
Julian Worricker on comedian Jeremy Hardy, editor and writer Diana Athill, heraldic scholar Sir Conrad Swan and composer Michel Legrand.
Pictured: Jeremy Hardy
Julian Worricker on:
Comedian Jeremy Hardy, a mainstay of The News Quiz and I'm Sorry I Haven't a Clue on Radio 4....
Editor and author, Diana Athill, who wrote candidly about her personal life especially in her later years...
Sir Conrad Swan, who, as Garter King of Arms, was the senior heraldic authority of England...
Oscar-winning composer, pianist, conductor and arranger, Michel Legrand....
Interviewed guest: Mark Steel
Interviewed guest: Jeremy Corbyn
Interviewed guest: Damian Barr
Interviewed guest: Gordon Casely
Interviewed guest: Patrick Dickinson
Producer: Neil George
Archive clips from: The News Quiz, Radio 4 01/06/2018; The News Quiz, Radio 4 01/05/2012; Desert Island Discs, Radio 4 20/06/2004; Midsummer Night in the Workhouse: A Weekend in the Country, Radio 4 16/10/2011; BBC Breakfast News, BBC One 18/11/1994; Kaleidoscope, Radio 4 15/04/1974; Carte Blanche, Radio 2 08/01/2019; The Music Never Ends: The Michel Legrand Story episode 6, Radio 2 09/05/2003.
Jeremy Hardy
Born 17 July 1961; died 1 February 2019, aged 57.
Last Word spoke to comedian Mark Steel and Labour leader Jeremy Corbyn.
Diana Athill OBE
Born 21 December 1917; died 23 January 2019, aged 101.
Last Word spoke to her friend, writer Damian Barr.
Sir Conrad Swan
Born 13 May 1924; died 10 January 2019, aged 94.
Last Word spoke to journalist Gordon Casely and Patrick Dickinson, Clarenceux King of Arms.
Michel Legrand
Born 24 February 1932; died 26 January 2019, aged 86.