Main content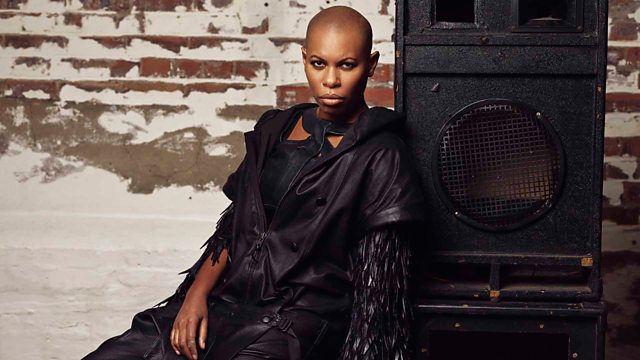 Skin from Skunk Anansie
Lead singer of Skunk Anansie, Skin; the implications of the online tracking of Saudi women; theatre producer Tobi Kyeremateng and playwright Tanika Gupta; and chef Clodagh McKenna.
Skunk Anansie have brought out a new album 25LIVE@25 - a compilation of live recordings from the last 25 years. It was released on Jan 25th. The band 'turn' 25 this year. Skin talks to Jenni and sings live in the Woman's Hour studio.
Women in Saudi Arabia are tracked and monitored via a large government database and an app called Absher. We look at how difficult and dangerous it makes it for them to flee.
Is this theatre world doing enough to appeal to minority groups like young women and people of colour? Tobi Kyeremateng is the founder of the Black Ticket Project and Babylon Festival at the Bush Theatre - which both target a young, black audience. Tanika Gupta is a theatre writer with over 20 years of experience. Her work is often inspired by her Indian culture.
Chef, cookbook author and broadcaster, Clodagh McKenna's new book 'Clodagh's Suppers' celebrates seasonal cooking and entertaining at home. She'll Cook the Perfect…Kale, Bean & Winter Roots Soup.
Presenter: Jenni Murray
Producer: Kirsty Starkey
Interviewed Guest: Bill Bostock
Interviewed Guest: Rothna Begum
Interviewed Guest: Tanika Gupta
Interviewed Guest: Tobi Kyeremateng
Interviewed Guest: Clodagh McKenna
Interviewed Guest: Skin