Main content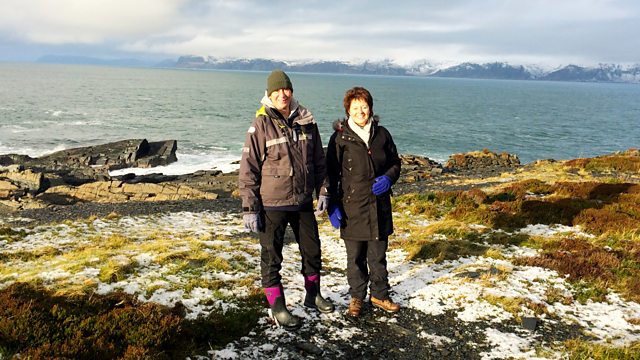 The Pub at the End of Easdale
Easdale is one of the Slate Islands on the west coast of Scotland. Once nearly deserted, it is now thriving. Helen Mark steps behind the bar of the local pub to find out more.
Easdale is a small, car-free island in the Firth of Lorn in Scotland. Once a centre of the British slate industry, Easdale Slate was exported around the world and the island was home to hundreds of quarry workers. After the quarries were flooded the island was nearly deserted by the 1960's but today over 60 islanders live there permanently and Easdale has become a thriving community again. Right at the heart of that community is the 'Puffer Bar and Restaurant' and its owner is looking for someone to take over. No cars, no street lights and no noise except the sound of the sea and the exceptional wildlife. It could be the perfect job. Helen Mark discovers what it takes to run the islands local and why Easdale is an island where everyone is welcome.
Last on
Easdale is a small, car-free island in Scotland. Would you like to run its pub?
Broadcasts

Podcast
Countryside magazine featuring the people and wildlife that shape the landscape of Britain