Main content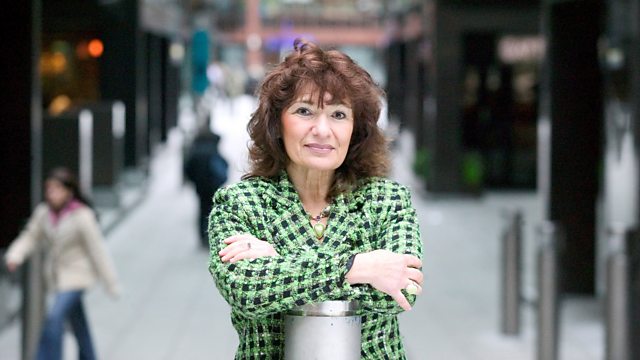 Lisa Appignanesi
Michael Berkeley's guest is writer Lisa Appignanesi. With music by Monteverdi, Mozart and Bessie Smith.
Memory, desire, madness: these are the themes that fascinate Lisa Appignanesi and that she's explored over the last forty years in novels, in memoirs, and in prize-winning books such as "Mad, Bad and Sad", a history of women and mind doctors. Lisa Appignanesi is the Chair of the Royal Society of Literature and a former President of English PEN, an organisation which campaigns for free speech. She's written about cabaret, about Proust and fin-de-siecle Paris, about Simone de Beauvoir, about Freud, and about her own troubled search for identity.
In Private Passions she tells Michael Berkeley about her childhood in Poland, where she was born Elżbieta Borensztejn, and about the way identities in her family were always shifting, "always there for the making". She reflects on the power of the dead to haunt us, expressed by Monteverdi in his opera Orfeo, and admires the strength of singers Bessie Smith and Lotte Lenya, alongside music choices such as Mozart's 'The Marriage of Figaro', Laurie Anderson, and Prokofiev's 'Peter and the Wolf'.
Produced by Elizabeth Burke
A Loftus Production for BBC Radio 3
Six mind-expanding music podcasts to download in 2019
Archive Unlocked: Two Decades of Private Passions