Main content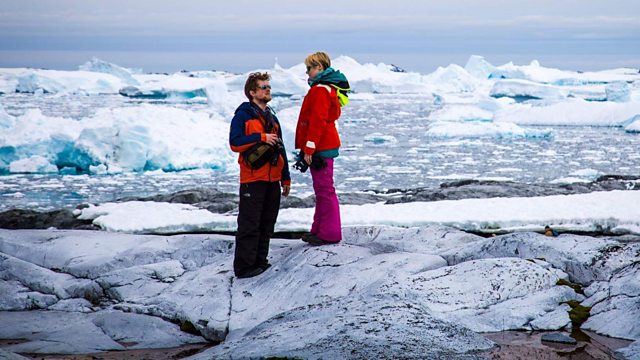 Fire and ice
From new pieces inspired by the icy poles, reflecting on music and the environment, to the fiery emotion of Ermonela Jaho. And how will Brexit affect music across the Irish border?
Tom finds out about the possible consequences of Brexit for culture across the border between Northern Ireland and the Republic of Ireland, with Evonne Ferguson, director of The Contemporary Music Centre - an organization based in Dublin which promotes contemporary music across the island.
Three musicians reflect on the role of music in creating awareness about the current state of the environment: the Finnish violinist Pekka Kuusisto on the lost forests of Finland and his support for Greenpeace's Save the Forests campaign, composer Laura Bowler on her travels to the Antarctic and the resulting new work with the Manchester Camerata, and at the other end of the world, Stuart MacRae and Scottish Opera's new work 'Anthropocene', set in the frozen Arctic wastelands where an expeditionary team of scientists become trapped. Tensions rise and relationships crumble; and then something appears, out of the ice...
Music & Camp is a new collection of essays exploring this relationship in the 20th and 21st century: at the Vauxhall Tavern in London, Tom meets one of the editors Dr Philip Purvis and the cellist and cabaret performer Zoë Martlew.
And an interview with the Albanian soprano Ermonela Jaho, who takes to the Royal Opera House's stage to perform the role that made her fall in love with opera: Violetta in Verdi's 'La Traviata'.
Photo credit: Brad Kratchovil