Main content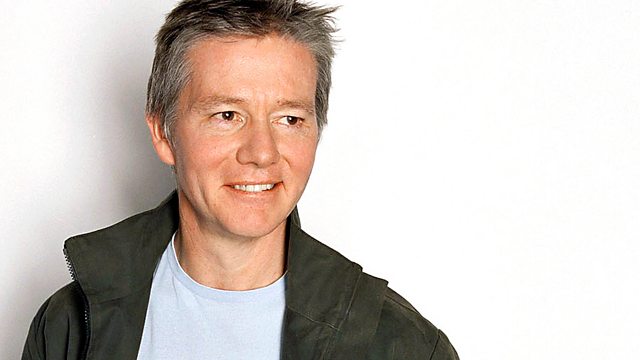 Programme 5, 2019
The quiz of obscure knowledge and cryptic connections, with Tom Sutcliffe.
(5/12)
The Midlands take on the North of England in this week's cryptic contest. Both teams won their first match of the season and they'll both be aiming to build on those victories today. Stephen Maddock and Elizabeth-Jane Burnett represent the Midlands, with Adele Geras and Stuart Maconie playing for the North. They'll need their mental filing systems to be easily accessible, as they face puzzles such as:
Who might have made carvings of the man who covered Tulane, Gillian and her blasphemous teddy bear, and a philatelist?
Tom Sutcliffe provides gentle nudges, raised eyebrows and heavy hints where required - but the heavier the hints, the fewer points he'll be awarding.
Producer: Paul Bajoria
Last week's teaser question
Tom asked: What do an English traveller and mystic share with a comic actor in Shakespeare's company, a 20th century conductor and a fictional ghost?
Well done if you spotted that it's the name Kemp, in varied spellings and pronunciations.
The Boke of Margery Kemp was a notable written record of the travels of the 14th century traveller and mystic of that name. Will Kemp was the comic star of the Chamberlain's Men in Shakespeare's London. The German conductor Rudolf Kempe was a famous and durable conductor of the Royal Philharmonic Orchestra. And the fictional ghost is Thomas Kempe, in Penelope Lively's classic 1973 children's novel The Ghost of Thomas Kempe.
The 2019 RBQ League Table
The rankings going into today's contest are as follows.
1  Wales   Played 2  Won 1  Drawn 0  Lost 1  Total points 38
2  The Midlands   P1  W1  D0  L0  Pts 21
3= North of England   P1  W1  D0  L0  Pts 19
3= Northern Ireland   P1  W1  D0  L0  Pts 19
5  Scotland   P2  W0  D0  L2  Pts 32
6  South of England   P1  W0  D0  L1  Pts 19
Questions in today's programme
Q1 (from Dave Taylor)  Either half of William Joyce, a central sporting objective, and any one of eighteen in another sport, should all suggest which posthumous winner of a prestigious award?
Q2  What's the titular connection between: the first three in the Black Chair, who were technically the wrong gender; Beryl's Crimean hero who was not all he should have been; and Halvard Solness who was all man - in fact, perhaps too much so?
Q3 (Voices)  If this was a music question, which work by Vivaldi would we be listening to?
Q4 (from Chris Neale)  Who might have made carvings of the man who covered Tulane, Gillian and her blasphemous teddy bear, and a philatelist?
Q5  If you added a postcode of particular interest to Russian visitors, to a digital pledge, a colourful Bollywood film, and a step on a ladder - why might they make you jump?
Q6 (Music)  What does this piece of music have to do with Pocahontas, Huddersfield Town and Doctor Who?
Q7   An American billionaire, a winner of Celebrity Big Brother, a fictional amateur female detective and a creature beloved of cryptozoologists all club together to buy a boat. Where do they moor it?
Q8  On paper at least, Edinburgh is 841, Dover is 594, Portsmouth is 420, Avonmouth is 297, Holyhead is 210. Where is 148?
This week's teaser question
One was celebrated for finding a trophy, another went into orbit, and a third met his fate on the way back from Porlock. Who were they, and which one survived?
The solution will be revealed next time!