Main content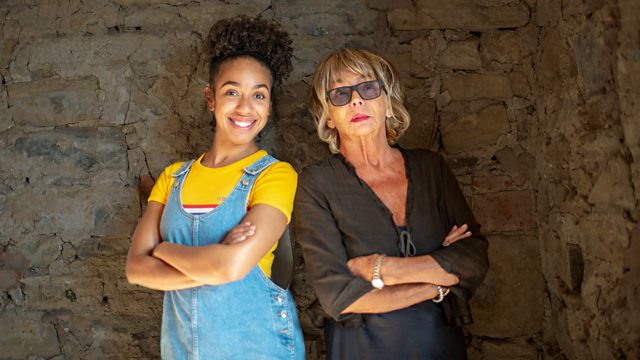 Is your downstairs loo fully-stocked with baked beans? Are you Armageddon-ready? Sylvia and Rachel are here to show you how. Comedy with Sue Johnston and Pearl Mackie.
Comedy with Sue Johnston and Pearl Mackie.
Trump. ISIS. The Courgette Crisis. Signs of civilisation's fragility are all around. No wonder the Doomsday Clock just nudged closer to midnight. In this fearscape, more and more ordinary people are wondering how they'd cope if everything we take for granted (law and order, access to healthcare, iceberg lettuces in Sainsburys) was taken away.
Preppers - a large and rapidly growing global community - have taken this thought one step further. They're actively skilling-up, laying down supplies and readying themselves for the end of the world, in whatever form it comes. Indeed, a prepping shop just opened in Newquay. And if people in Cornwall are prepping, it's time to worry.
Imagine if Woman's Hour made a podcast about preparing for the end times. Prepper follows neurotic, debt-ridden Rachel and hard-as-nails 'Churchill in Spanx' Sylvia, working class Mancunians who prep and podcast, sharing knowledge with their community, and showing off just how Armageddon-ready they are.
Told through their podcasts from Sylvia's garage and featuring 'apoco-tips', 'end of days drills' and interviews with preppers from around the world, Prepper comically explores how two mismatched women live with the possibility of the end of days, and how they bond over their determination to survive. And fend off zombies.
Cast:
Sylvia ..... Sue Johnston
Rachel ..... Pearl Mackie
Calhoun ..... Simon Holland Roberts
Written by Caroline Moran and James J. Moran
Producer: Steve Doherty
A Giddy Goat production for BBC Radio 4
Last on
Broadcast