Main content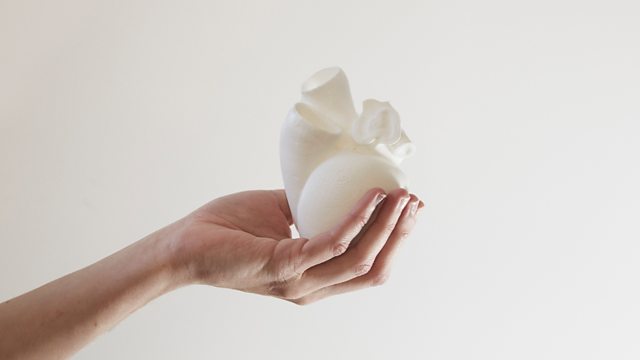 The health of science
Tom Sutcliffe on science's future with Sir Robert Lechler, Jo Dunkley, Bernie Bulkin and Elizabeth Pisani.
There is nothing new for chemistry to discover, says Bernie Bulkin. In Solving Chemistry: A Scientist's Journey, the former Head of Science at BP argues that an unprecedented event has happened: a branch of science has made all the major discoveries it is likely to make. He tells Tom Sutcliffe what this means for chemistry - and for science more broadly.
Medicine is in the midst of 'a biomedical revolution' says Professor Sir Robert Lechler. His own field of kidney transplants has been transformed by our new understanding of the immune system. He has helped to curate Spare Parts, an exhibition at the Science Gallery that poses the question: how many transplants could we have before we were no longer ourselves?
Elizabeth Pisani has watched interest in different diseases rise and fall. As an epidemiologist she charts the impact that press attention and public grants have on medical research, with some becoming fashionable while in others treatments lag behind. And she warns that scientists too often fail to take account of the human context when delivering medicines.
Astrophysicist Jo Dunkley assesses our understanding of the universe in a concise new guide. But the universe is 85% dark matter - and we still know very little about this. She draws attention to the brilliant female scientists who contributed to breakthroughs in physics, but whose contributions have been forgotten along the way.
Picture: Big Heart Data by Gareth McKee, part of Spare Parts at the Science Gallery
Producer: Hannah Sander
Last on
Bernie Bulkin
Dr Bernie Bulkin is the former Chief Scientist for BP.
Solving Chemistry: A Scientist's Journey will be published in February.

Sir Robert Lechler
Professor Sir Robert Lechler is President of the Academy of Medical Sciences, and Vice Principal (Health) at King's College London.
Spare Parts: Rethinking Human Repair at the Science Gallery, opens at the end of February.
Elizabeth Pisani
Elizabeth Pisani is an epidemiologist. She is currently a Visiting Senior Research Fellow at King's College London's Policy Institute.

Jo Dunkley
Jo Dunkley is Professor of Physics and Astrophysical Sciences at Princeton University
Our Universe: An Astronomer's Guide is published by Pelican Books

Broadcasts