Main content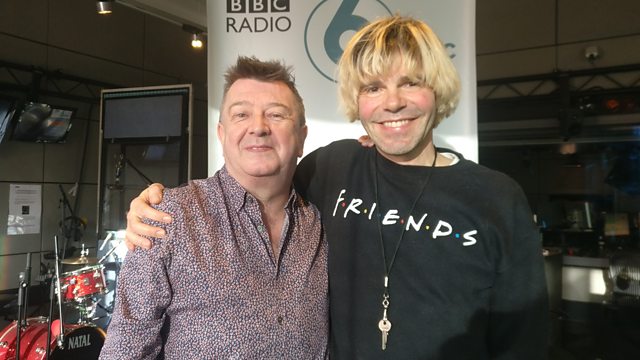 SOAK and Tim Burgess
SOAK shares her First, Last and Everything, plus The Charlatans' Tim Burgess joins Stuart for a selection of music and chat.
Stuart presents solo and is joined by The Charlatans' Tim Burgess. As well as chatting about his latest projects Tim picks some of his favourite music. He also sets today's 'Tea Time Theme Time' - three tracks linked in some way, but can you guess what the link is?
Singer-songwriter SOAK, aka Bridie Monds-Watson, shares her 'First, Last and Everything' - that's the first record she bought, the most recent one she's been enjoying and the record that means everything to her.
You can take part in The Chain, choosing a track for our world-famous list of interconnected songs, as it approaches number 8000!
Plus a finely balanced blend of new and old music, setting you up for a Sunday.