Main content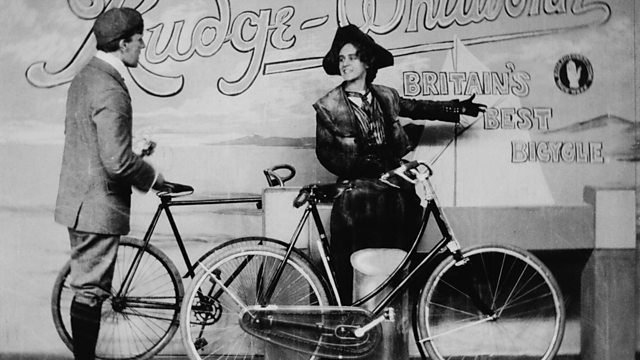 Powers of Persuasion: How Britain Learned to Sell
Wayne Hemingway charts 100 years of British advertising examining how we learned to sell, and how it defined society. From 2019.
Designer Wayne Hemingway examines 100 years of British advertising on film and TV, with special behind-the-scenes access to the one of the world's largest advertising collection at the British Film Institute.
Wayne follows advertisers' first hesitant steps into both the big and small screen. It was a time when America was the global player. Beginning with films as early as 1900, he discovers how Britain carefully set itself apart from global advertising trends, crafting a model perfectly fine-tuned for our nation – the subtle, soft sell.
But it is this unique subtlety that took Britain to its most controversial moments in advertising – when entire series were banned for being duplicitous. Wayne draws parallels to modern day Britain, comparing how advertisers always try to break the rules in new mediums.
The BFI collection also contains many of the cinematic, directorial debuts from the mad men who went to Hollywood. Wayne investigates their timeless ads that created the Golden Era of advertising, and how each of them drew on tropes of British identity and archetypes of British society to sell to us.
Most theories on advertising suggest that it doesn't actually input ideas into society – rather that it reflects them back. Yet this archive points to the moments when advertisers fuelled certain movements and fortified idealistic notions, re-defining and re-directing our sense of self and what it means to be British.
Producer: Anishka Sharma and Kate Holland
A Whistledown production for BBC Radio 4, first broadcast in January 2019.
Last on
Powers of Persuasion – view the adverts
Broadcasts