Main content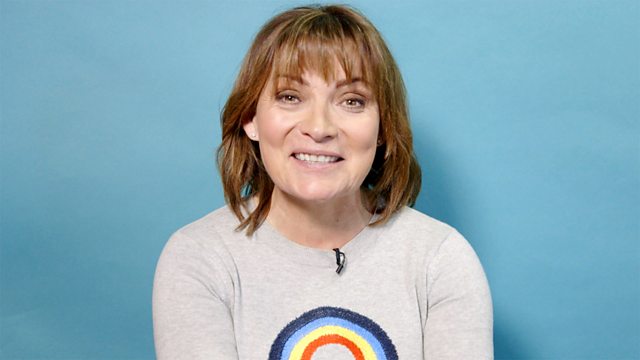 Lorraine Kelly, the Pelvic Floor Challenge, Women proposing
Lorraine Kelly the doyenne of ITV on her career and love of space. The Pelvic Floor Challenge. Why do so few women in heterosexual relationships propose? Frida Pinto in Love Sonia.
The doyenne of ITV Lorraine Kelly tells us what it's like to have spent the last 35 years in broadcasting and why she's so excited about space travel.
The Children's Commissioner for England Anne Longfield discusses the growing pressure on child protection services. She says more needs to be done to tackle child poverty.
Inspired by her own experience of 25 years in the Church of Scientology, Mariette Lindstein has written a thriller called Fog Island. It's a bestseller in Sweden and is about a fictional cult based on an island off the Swedish coast.
The campaigner and founder of Victim Focus Jessica Eaton tells us why she believes some frontline child protection workers don't feel equipped to do their jobs.
Urinary incontinence will affect 50 per cent of women during their lifetime. Wendy Powell explains how the #PelvicFloorChallenge will help and physiotherapist Elaine Miller gives indepth advice.
Freida Pinto tells us about her latest film Love Sonia about global sex trafficking.
Why are men still more frequently expected to propose in heterosexual relationships? Editor of Bride Magazine Jade Beer and writer Bella Mackie, who proposed to her husband, discuss.
Presented by Jane Garvey
Producer: Rabeka Nurmahomed
Editor:Jane Thurlow
Last on
Broadcast

Podcast
Women's voices and women's lives - topical conversations to inform, challenge and inspire.