Main content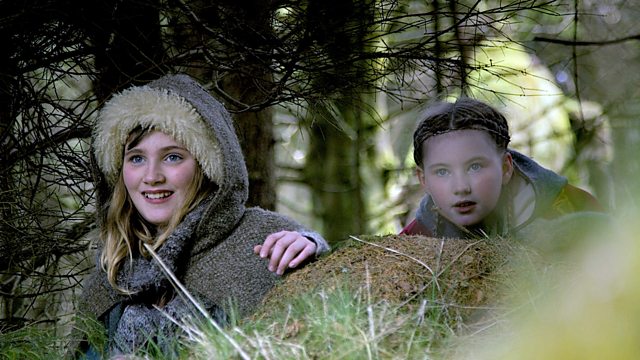 Tha Gudrun agus Frida a' cluich anns a' choille agus a' faicinn earb agus an laogh aice. Gudrun and her friend Frida encounter a roe deer doe in the forest.
Sgeulachdan à saoghal Gudrun, a' Bhana-phrionnsa Lochlannach. Tha Gudrun agus a caraid Frida a' cluich gèam far a bheil iad a' dol air falach air a chèile. Ach carson a tha Frida cho doirbh a lorg agus ciamar a tha ise a' mothachadh do Ghudrun ann an diog? Nuair a thig iad tarsainn air earb a' falach an laogh aice anns an fheur fhada, tha Gudrun a' tuigsinn de dh'fheumas ise a dhèanamh airson i fhèin fhalach am measg nan craobhan.
Gudrun and her friend Frida are playing hide-and-seek. But why is Frida so hard to find and how does she manage to spot Gudrun in a flash? When they stumble upon a roe deer hiding her kid in the long grass, Gudrun realises what she needs to do to disappear in among the trees.