Main content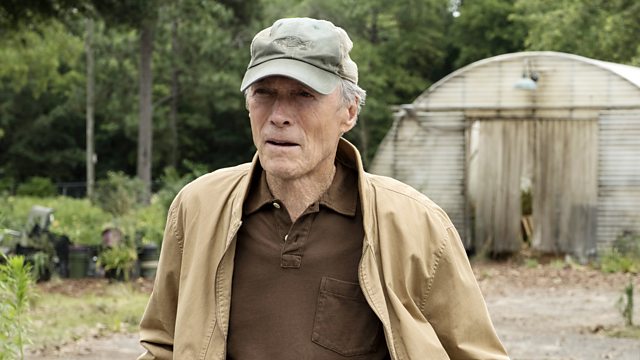 The Mule, Anne Griffin, Apichatpong Weerasethakul, Brexit Arts Funding
Review of The Mule, directed by Clint Eastwood in which he stars as a 90-year-old drug mule. Plus the winner of the Artes Mundi prize, Apichatpong Weerasethakul.
Clint Eastwood is the director and star of The Mule, about a cantankerous 90 year-old horticulturist who decides to become a drug mule. Mark Eccleston reviews.
The UK's biggest contemporary art prize, the £40,000 Artes Mundi prize, was won last night in Cardiff by Thai filmmaker Apichatpong Weerasethakul, known for his dream-like films such as Uncle Boonmee Who Can Recall His Past Lives, which won the Palme d'Or at Cannes. He talks to Front Row.
In new novel When All is Said, 84 year-old Maurice Hannigan props up the hotel bar in a small town in Ireland and, by toasting the five people important in his life, he tells of his path from poverty to becoming a rich landowner. Debut novelist Anne Griffin explains her real-life inspiration and how she got into her narrator's head.
There have been calls by Leave campaigners for London's Photographers' Gallery to be stripped of its funding in the wake of their exhibition of a fully functioning office tasked with reversing Brexit. In the continued uncertainty surrounding the future of arts funding post-Brexit, cultural historian Robert Hewison discusses what organisations such as Arts Council England may need to consider when funding projects in the future.
Presenter: Kirsty Lang
Producer: Timothy Prosser
The Mule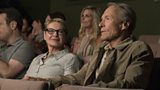 The Mule is in UK cinemas from 25 January 2019. 
Images:
Main image above: Clint Eastwood as Earl Stone in The Mule
Image to the left:  Diane Wiest (L) as Mary and Clint Eastwood (R) in The Mule
Images credit: Claire Folger.  (C) 2018 Warner Bros entertainment Inc/Imperative Entertainment LLC/BRON Creative USA Corp.
Apichatpong Weerasethakul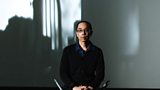 Image: Film-maker and visual artist Apichatpong Weerasethakul, winner of the Artes Mundi 8 prize in front of one of his artworks.
Image credit: Polly Thomas
Apichatpong Weerasethakul's  Artes Mundi 8 winning work is on display at the National Museum, Cardiff, along with all the shortlisted works, until 24 February 2019.
Apichatpong Weerasethakul's film Uncle Boonmee Who Can Recall His Past Lives is available on Netflix
Anne Griffin