Main content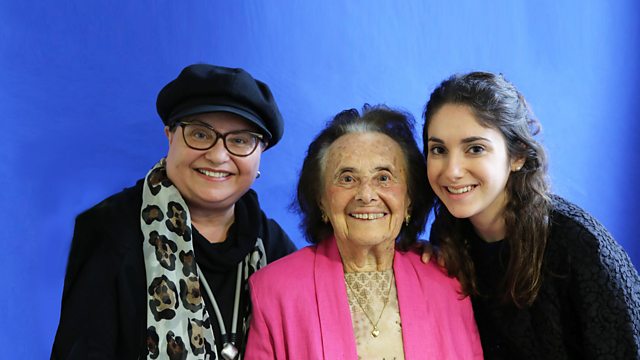 Lily Ebert, US shutdown, Mariette Lindstein
The programme that offers a female perspective on the world
To mark Holocaust Memorial Day on Sunday, Holocaust survivor Lily Ebert tells her story. Her daughter Bilha and great-granddaughter Miri explain how Lily's experience has shaped them.
The U.S. Government shutdown is in its fifth week, making it the longest shutdown in U.S. history. We look at how this crisis is affecting women, particularly survivors of domestic violence who are reliant on government funded shelters. We're joined by Cindy Southworth from the National Network to End Domestic Violence and Vivian Baylor, who runs a women's refuge in West Virginia. They discuss how the shutdown is preventing women and children get vital help.
Inspired by her own experience of 25 years in the Church of Scientology, Mariette Lindstein has written a thriller called Fog Island. It's a bestseller in Sweden and is about a fictional cult based on an island off the Swedish coast.
Forty years ago, after reading Fat is a Feminist Issue by Susie Orbach, Clair Chapwell wrote to the author. She wanted to get permission to write a play based on the book because she said it changed her life. Susie said yes. So Clair advertised for other women to help her with her play and together they set up a theatre company called Spare Tyre. Their play was called Baring the Weight and now they're reviving it. Clair is in the studio together with her younger collaborator Rosie Litterick. They talk to Jane about how everything, and nothing, has changed in 40 years.
Clips