Main content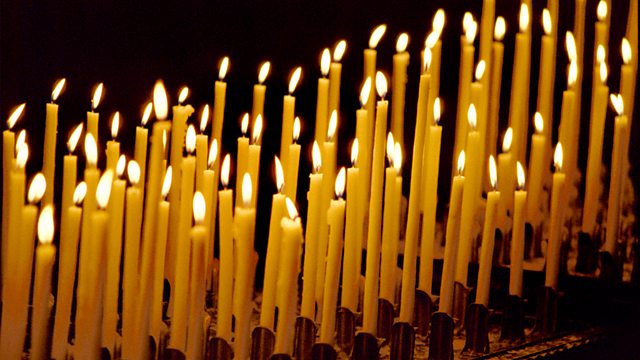 25/01/2019
Spiritual reflection to start the day with writer and broadcaster, Anna Magnusson.
Script
Good Morning
At the lower end of the Royal Mile in Edinburgh, there's an area called the Canongate.  As you keep walking down the road you pass a wall on your right, covered with quotations cut into the stone.  The Wall is part of the Scottish Parliament building, and every time I'm there, I stop to look.
I like words on walls.  Outdoor words.  When it's graffiti, it's often very funny and witty.  As a young reporter in Glasgow, my mother used to collect some of the best lines she came across.  On one wall she saw these words, scrawled in chalk:  'Smoking stunts the growth.'   And away down below, about six inches above the ground, someone else had written, 'Now he tells me.'
The quotations on the Canongate Wall are different. They're mostly reflective or philosophical. They include lines from the poetry of Robert Burns, whose memory we celebrate today, and thoughts about the character and land of Scotland.  This year is the 20th anniversary of the Scottish Parliament, so it's apt that the wall also has quotations about vision and honesty. In these febrile and angry political times, words are weapons, and honest words are precious. Politicians, leaders, citizens – all of us should take heed of what we say and write. Here are some good words on the Canongate wall to think about today: 
The first is a quote from Burns himself:  'O wad some pow'r the giftie gie us to see oursels as others see us!'
And the second, from Psalm 19, is our prayer this morning.
May the words of my mouth, and the meditation of my heart be acceptable in thy sight, O Lord, my strength and my Redeemer.    Amen.