Main content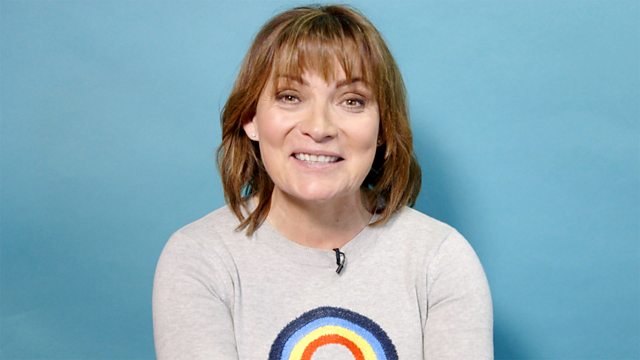 Lorraine Kelly
Lorraine Kelly talks to Jane about her 35 years in broadcasting, dealing with 'divas' and why she doesn't want to be her daughter's best friend.
This January marks Lorraine Kelly's 35th anniversary in broadcasting and viewing figures for Lorraine, her self-titled show on ITV, are at their highest in five years. Jane talks to Lorraine about the secret to her longevity, how her background has affected her views on equal pay and why she doesn't put up with "diva" behaviour.
Emma Pickett, author of The Breast Book and a former deputy head teacher says that girls and boys aren't being taught properly about breasts. She joins Jane along with Ruby Stevenson from Brook, the sexual health and well being charity for young people, to talk about how children are informed and to give advice for parents.
Campaigner and founder of VictimFocus Jessica Eaton explains why she thinks some frontline child protection workers don't feel they're being properly equipped to do their jobs.
In a market saturated with guides to beating anxiety, Sarah Knight has found a way to stand out: her sweary, no-messing-about books have been International bestsellers and she's now hailed as the 'anti-guru'. Her most recent guide explains how to 'stop freaking out and get on with your life'.
Presenter: Jane Garvey
Producer: Laura Northedge
Interviewed Guest: Lorraine Kelly
Interviewed Guest: Emma Pickett
Interviewed Guest: Ruby Stevenson
Interviewed Guest: Jessica Eaton
Interviewed Guest: Sarah Knight