Main content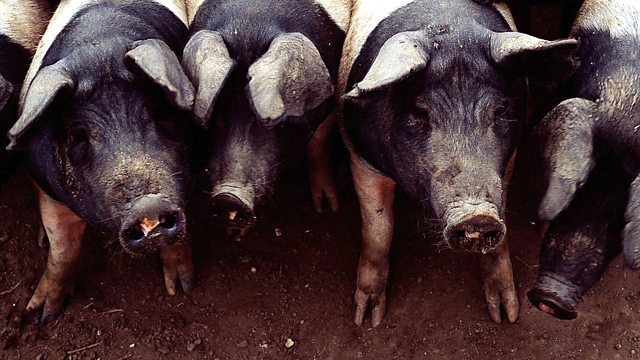 Silvopasture trials, US government shutdown, Apple blossom thinning
Charlotte Smith asks: is silvopasture a silver bullet for farmers? And the US government takes action, as farmers feel the effects of the shutdown.
Are trees the way forward for farms?
Growing numbers of farmers are investigating the possibilities of mixing crops or livestock and trees.
Agroforestry or silvopasture can have environmental advantages and may - under the new post-Brexit agricultural policy - count as a public good, for which farmers will be paid. The organic Soil Association's CEO, Helen Browning, has planted trees across 58 acres of her Wiltshire farm, to trial a selection of species and planting systems.
But is the labour-intensive system worth it, for the average farmer? Heather Simons finds out.
Farmers in the USA say the month-long federal government shutdown is impacting their businesses.
Now, the US Department of Agriculture has announced that it will reopen Farm Service Agency offices nationwide, in order to make sure farmers can get their payments and market data reports.
Charlotte hears more about the impact on agriculture from Cedric Porter, an agricultural analyst focusing on the UK and the USA; and Rob Larew, from the National Farmers Union in the USA.
'Flower thinning' is an annual challenge for apple growers, removing blossoms to concentrate the trees' energies on fewer flowers - allowing just the right number of perfectly sized fruits to flourish.
At the moment its done by hand or with water jets - but this is an area where precision agriculture and remote sensing could be extremely useful.
As Farming Today turns the spotlight on farm technology this week, Anna Louise Walter visits the horticultural research centre NIAB EMR in Kent, which is just starting work on a new precision system, aiming to solve the flower-thinning dilemma.
Presenter by Charlotte Smith, produced by Lucy Taylor.