Main content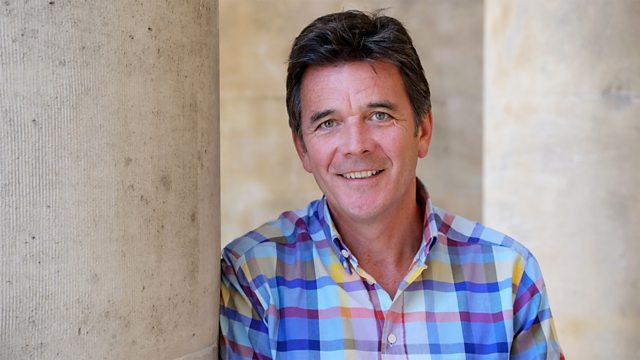 Conflict of interest, Living with a stoma, Diet books
Concerns about conflict of interest: should policy-making organisations in public health partner charities funded by industry? Plus living with a stoma, and diet books
Concerns about conflict of Interest and reputational damage. Should policy making organisations in the public health arena form partnerships with charities funded by industry? And living with a Stoma. Mark goes to Addenbrookes hospital in Cambridge to meet Michael, who explains what life is like after having his large colon removed. 1 in 500 people in the UK - children and adults - live with some form of bowel stoma, where part of their gut has been brought out through their abdominal wall to empty into a bag. But how does it all work, and what it's like living with one? Plus Margaret McCartney on diet books and why they are rarely discussed on Inside Health.
Programme Transcript - Inside Health
Downloaded from www.bbc.co.uk/radio4
THE ATTACHED TRANSCRIPT WAS TYPED FROM A RECORDING AND NOT COPIED FROM AN ORIGINAL SCRIPT.  BECAUSE OF THE RISK OF MISHEARING AND THE DIFFICULTY IN SOME CASES OF IDENTIFYING INDIVIDUAL SPEAKERS, THE BBC CANNOT VOUCH FOR ITS COMPLETE ACCURACY.
INSIDE HEALTH – Programme 3.
TX:  22.01.19  2100–2130
PRESENTER:  MARK PORTER
PRODUCER:  ERIKA WRIGHT
Porter
Diet books, they're everywhere, particularly at this time of year, but not here on Inside Health.  Why?  Margaret McCartney explains.
And stomas – what's it like living with a bag?  There are over a 100,000 people in the UK who've got one.
Adams
It was my large colon which was completely removed.
Porter
Are you happy to show me your stoma?
Adams
Yeah, of course, absolutely.
Porter
So, how tall are you roughly?
Adams
I'm six foot two.
Porter
You're a slim chap and outwardly there's no sign that you're any different from me.  I can see it, just underneath your t-shirt, now you're taken your top off.
Adams
You saying that is a confidence boost.
Porter
More from Michael later.  But first, a subject that is particularly dear to our hearts at Inside Health – conflict of interest.  And, while we were off air, there were a couple of developments in the public health arena that got us twitching.  Both to do with drinks – hard and soft.
Margaret McCartney is in our Glasgow studio.
McCartney
So, there's been two interesting stories that were announced towards the end of 2018 that I think made many people sit up and take a bit of notice.  One was the partnership that was announced between Diabetes UK and Britvic, the soft drinks manufacturer, and the other was between Public Health England and an educational charity called Drinkaware.
Porter
Well, first of all, let's look at the Diabetes UK.  So, this is a patient group, a charity, taking money from a soft drinks manufacturer.
McCartney
So, Diabetes UK is a very well-known big charity that has interests for people with both Type 1 and Type 2 diabetes.  And in November they announced that they'd accepted a partnership worth half a million pounds from Britvic.  And Diabetes UK say on their website that this money was designed to support those living with and at risk of diabetes: "Our aim is to help Britvic employees to reduce their risk of Type 2 diabetes and support children with Type 1 diabetes and their families, so they thrive at school".
Porter
But I suppose the problem is that Britvic will be selling some of the products that people are pointing to as part of the reason behind an epidemic in Type 2 diabetes.
McCartney
Yes, so I think many people have noticed there's a bit of an irony, at least apparently so, that means that perhaps this might not have been the partnership that makes the most logical sense to people, particularly who are at risk of Type 2 diabetes.
Porter
And what have Public Health England been up to?
McCartney
Public Health England have had an interesting alliance.  They went into partnership with an organisation called Drinkaware.  Now they have said that: "This is a fresh and bold step in our work to reduce alcohol harm".  But the concern is that Drinkaware is an organisation that is funded by the alcohol industry.  And of course, it's so difficult to prove conflicts of interest in this area and the impact that they have but the concern has been such that people, well-known people, for example, like Sir Ian Gilmore have actually resigned from their position at Public Health England in protest at this partnership.
Porter
Well that partnership was the Drink Free Days campaign designed to encourage middle aged drinkers to have more days off alcohol.  And Professor Sir Ian Gilmore hasn't spoken to the media about his decision to step down.  Until now.
Gilmore
Public Health England is under huge pressures on many fronts trying to deal with dwindling resources and I fully understand how they're looking for partnerships but I think to involve alcohol producers in developing public health policy, public health messaging to the public, is wrong.  And that then leaves us in a difficult position with Drinkaware because they do have an independence.  Nonetheless, they do get the vast majority of their funding from alcohol producers.
Porter
The implication there is that the alcohol producers might use a third-party organisation, like Drinkaware, to subtly shift or nudge public health policy in the favour of their shareholders, in other words selling more alcohol.  Is that the basic concern?
Gilmore
That is the concern and I'm not saying, with any certainty, that it happens in the case of Drinkaware but producers really have a single obligation to their shareholders and I think it's wrong to expect them to be involved in public health messaging, for example.  I'm not against working with the drinks industry and the producers included in that, provided it's something that they can do, like the strength of alcohol products, like labelling.  If you look at the history of the tobacco industry, for example, it's full of examples where they use third parties, offshore groups, etc., to lobby on their behalf or to promote policies and so on.
Bauld
I think we have the most substantial evidence in this area from tobacco because we have decades of looking at how the producers of tobacco products have tried to influence evidence and public perceptions through these kinds of partnerships.
Porter
Linda Bauld holds a chair in behavioural research at Cancer Research UK and is Professor of Public Health at the University of Edinburgh.
Bauld
What tobacco companies have done historically is try and influence the evidence base by building their reputation through, for example, funding think tanks, contributing to groups that are willing to talk about the evidence in a way that meets the objectives of the tobacco company.  So, there are some very good examples, through history, I mean classic ones like funding the Centre for Indoor Air Research, which pushed back against smoke free legislation, promoting research on the benefits of low tar cigarettes, saying they're safer when we now know from many studies that they're not.  Arguing that tobacco marketing doesn't have an influence on people's choices to smoke and delaying for many decades, actually, attempts to limit marketing.  So, that's the evidence from tobacco.  And what they've done is try to build partnerships with other organisations which will speak with their voice, rather than them having to do it themselves.  So, we're very familiar with those tactics, in fact they've been researched by social scientists and others.  And we now know, more recently, that similar tactics are being used by other commercial companies that sell products which may be harmful.
Porter
Well it would be naïve, wouldn't it, for those companies not to look at tobacco as an example, I mean if you're wanting to sell alcohol or these days sugary drinks, for instance.
Bauld
Absolutely, I mean what we've seen in both the soft drinks industry and in the alcohol industry is similar to what happened with tobacco is that the big multinationals tend to merge, so they become huge companies, they have big, big budgets to put into research and marketing.  They do employ similar tactics.  And at the end of the day, it's not rocket science, because they're trying to sell a product they are going to want people to consume it and they're going to want people to believe things that fit with that kind of consumption and that's why they try and behave in this way.
Porter
We live in a more cynical era now, though, than perhaps in the heyday of the tobacco industry doing this, is there the same sort of evidence that the soft drinks industry, for instance, or alcohol industry are altering policy in their favour?
Bauld
Absolutely, in fact just this month we've seen a very thorough study investigation done of Coca Cola's activities in China and how they, over several decades, funded the International Life Sciences Institute, which essentially produced a lot of research which promoted physical activity as a solution to obesity.  And of course, physical activity is really important but the best thing we can do to reduce obesity rates is change what people consume, including sugary drinks.  And we know, also very recently, that the alcohol producers had funded a large trial in the US, funded in partnership, unfortunately, with the US government's National Institutes for Health, and there was an investigation of that and the documents showed that that trial was basically set up to promote continued moderate drinking.  So, unfortunately, we're continuing to see research findings uncovering this kind of influence, similar tactics, to the tobacco industry.  We might be wiser nowadays but what we call the commercial determinants of health, the power and might of these industries, is very difficult to tackle.
Porter
But industry will come back and say look well we are funding education and awareness campaigns and increasingly these days warts and all ones that tell the whole story.
Bauld
You know, a tactic of commercial actors is to engage in corporate social responsibility, where they do invest in education campaigns, often which appear to be not promoting their product.  Giving people information, i.e. through a public information campaign, is of course helpful to support people to make choices but actually in terms of reducing things like problematic drinking, preventing smoking uptake or promoting smoking cessation, education itself actually makes very little difference.
Gilmore
There's very little evidence that public education and information is a very powerful tool.  I'm not saying we shouldn't do it but we should not fund this at the expense of the things that really drive harm.  Public Health England produced a very powerful evidence review a couple of years ago where they highlighted what were the key drivers of how much a population drinks and how much harm it gets and those were quite simply price, availability and marketing.  And what I don't want to see is the kind of smokescreen around public information at the expense of those things that really work.
Porter
So, in a tie up with a relationship like this it could be that they manage to nudge, somehow, somebody like PHE off the things they should be doing and on to strategies that might still be helpful but not as helpful?
Gilmore
I'm certainly not saying that they have done that but a relationship is a relationship, engagement is engagement and that's the very reason why one is always cautious.
Bauld
There are glimmers of hope, some attitudes are changing.  We have seen some corporate companies like Mars pulling out of funding some of these big organisations.  We have a new foundation set up by Philip Morris, Foundation for a Smoke Free World, that has been heavily criticised.  So, we're seeing movement on both sides.  But this current example from England is not a good one and I think it needs to be very seriously reconsidered.
Porter
But it's not the only one that we've had recently either, I mean Diabetes UK tying up with Britvic, they've done a lot to justify that but in your mind are you still worried about those sorts of tie ups, which are going on, you know, in lots of different organisations because money talks?
Bauld
Yeah, I don't think they're going to improve public health, no matter what people believe.  I am sympathetic to why it happens and the main reason for that is there is so little money in the system for public health.  Just this month we've seen a promising NHS plan published that says it wants to focus on prevention and at the same time public health budgets, often in local government, are still being brutally slashed.  So, of course, these organisations are going to look for money from elsewhere.  But, and my own view, is that this partnership was a mistake, even though Drinkaware is an independent charity, it is entirely funded by the producers of alcohol and the companies who sell alcohol and I just still think there is a conflict of interest.  And the problem is if those types of partnerships are allowed to continue then the public is less likely to trust what PHE might say on other topics, where it is doing very good work.
Gilmore
Public Health England may not realise this but I am concerned about their reputation.  They are, if you like, government's arm of public health and no doubt that they were potentially, in my view, going to suffer from reputational damage.  One of the problems is that funding from Drinkaware is still seen by public health researchers as being in some way tainted and I fully accept that there's a lot of independence, they have a medical advisory board, there are some good people involved but there is still that, I think, genuine concern and one that's quite hard to dismiss when Drinkaware has not, in my view, taken all the opportunities it could to make itself whiter than white.
Porter
Sir Ian Gilmore and Linda Bauld. We contacted Drinkaware who stressed in a statement that:
"The Drinkaware Trust is an independent charity which is not part of – and does not speak on behalf of – the alcohol industry."
Well, the Director of Health Improvement at Public Health England is Professor John Newton.  Are you concerned that your organisation's image has been tarnished?
Newton
Well Sir Ian and Linda Bauld are very respected colleagues, so obviously we're concerned that they feel there is a danger of that.  We obviously had to take a judgement.  We certainly do not have direct partnerships with the alcohol industry and certainly not the tobacco industry and we're very aware of the lessons from the past, which your interviews have drawn out very well.  Drinkaware, as Sir Ian says, is a charity and we work with charities all the time and charities receive funds from lots of different donors and it's not, to some extent, not our job to investigate the charities.  But Drinkaware is a special case and we understand that.
Porter
I suppose the criticism is that history tells us that such tie ups, I mean I know it's through a third party, a charity, in this case which is supposedly completely independent, there are some vested interests there and experience shows that that has an impact on policy in the end.
Newton
There certainly are and we have to make a judgement.  So, we have learnt lessons from the reaction, we've looked into it.  The reaction was actually quite mixed, there was a very supportive leader in The Times recognising that if we are going to change public consumption and we are going to address these new drivers of public health, we have to work, in some way, with the industry, as indeed Sir Ian said.  Drinkaware is out there putting messages out to the public and this partnership is a limited partnership, so that we can make sure those messages are evidence based.  We're very conscious, we do not allow that partnership to influence our policy.  So, we have, as a result, we have worked with Sir Ian and Linda to develop some guidelines which we hope will make our thinking on this, make it clearer in the future and make it very clear where the boundaries like.  There have to be boundaries.  Ultimately, it's a question of how much change you can expect to get if you don't do anything.
Porter
One of the concerns is that the boundaries might be a little bit blurred.
Newton
Well boundaries are blurred but we have to act.  It's all about us influencing them and not about them influencing us.
Porter
You hope.
Newton
I feel confident about that.
Porter
Professor John Newton.  And, as ever, there are more details on the Inside Health page of the Radio 4 website.
Now to something you don't hear discussed that often – stomas.  It may not be obvious when you meet them, but around one in 500 people in the UK – children and adults – live with some form of bowel stoma, where part of their gut has been brought out through their abdominal wall to empty into a bag.  But how does it all work, and what it's like living with one?
I went to Addenbrooke's Hospital in Cambridge to meet Michael Adams, who had a colostomy after his colon was removed because of severe inflammatory bowel disease.
Adams
I was diagnosed with ulcerative colitis.  I had fatigue, constantly needing to go to the toilet, anything up to 30 times a day, not being able to make it to the toilet in time, loss of blood…
Porter
Pretty poorly?
Adams
Very poorly.
Porter
So, you were offered medication, presumably, but was the medication not working?
Adams
No.  The only stuff that really helped was the steroids and I was on a large amount of steroids which cause a lot of damage to the body and affected me quite a lot.
Porter
When was the prospect of surgery first raised and how was it raised?
Adams
When I was talking to my consultant about more medication I kind of had a little bit of a breakdown in his office and I just said – just get this out of me.  I'd just had a young child and I wanted to enjoy him and my wife and that as well and I just – just get it out of me.
Power
My name is Michael Power, and I am a Consultant Colorectal Surgeon at Addenbrooke's Hospital in Cambridge.
Michael had ulcerative colitis, which is a form of inflammation of his large intestine.  When you look at it from the inside it would essentially look red raw, areas which would be bleeding, there would be ulcers…
Porter
Nasty.
Power
Nasty.  And so a stoma is when we bring part of the bowel to the surface of the tummy wall so that the bowel contents can go into a bag on the surface of the tummy.  There are a variety of reasons why we would do that and some stomas that we create are temporary and some are permanent.  Essentially, the bowel is made to be inside of your tummy, not brought to the surface, so what we're essentially doing is making an opening in the skin and then the bowel is essentially stitched to the skin of the surface.
Porter
To put it crudely, is it a bit like poking a hosepipe from the inside through the bowel wall and then stitching the edge of that hosepipe to the skin?
Power
It is, there are nuances to doing that and when…
Porter
Thought there might be.
Power
…when you're bringing out the small intestine, which is called an ileostomy, the small intestine contents can be irritant to the skin.  And so often, to use your analogy of the hosepipe, you want the hosepipe to sit slightly prouder of the skin so the bowel contents go straight into the stoma bag on the surface rather than irritate the surrounding skin.
Porter
And that's because there are all sorts of digestive enzymes etc. in that that are designed to help us digest the meal and can actually inflame the skin?
Power
That's correct, yes.
Adams
So, it was my large colon, which was completely removed.  I was in hospital for a week.  Overall, I was off work for a month.  But I was kind of being restrained after two weeks because I needed to get up and move.
Porter
Do you mind – are you happy to show me your stoma?
Adams
Yeah, of course, absolutely.
Porter
So, how tall are you, roughly?
Adams
I'm six foot two.
Porter
You're a slim chap.  And outwardly there's no sign that you're any different from me.  I can see it just underneath your t-shirt, how you've taken your top off.
Adams
You saying that is a confidence boost…
Porter
Right.
Adams
…for me as well because I work in London and I'm normally in shirts and a suit and stuff and when I first had the operation, I didn't want to see anyone, I didn't even want to see my wife, I didn't want her to see me as I was because I felt like it wasn't me.  But then over time, one of my work colleagues, he actually met me, walked me into the office, said – right, Ian, come on, let's go.  The first thing he said when we got in the office, he said, let me have a look.  And it was kind of a bit like – ah, what was I worrying about?  Gets rid of that stigma of having a bag.  It doesn't mean anything different, it's just something on your belly, you just get on with it.
Porter
So, it's about the size of a crisp packet, I can't see the fixings underneath.  So, just describe where it is because I mean our listeners obviously can't see but perhaps you could explain.
Adams
So, it's just above my waistband on the right-hand side.
Brewer
My name is Anna Brewer and I'm a clinical nurse specialist in stoma care.
I have a typical colostomy bag, so you'll see it's a bag that doesn't open at the bottom and then an ileostomy bag, similar bag, but it does open at the bottom.
Porter
Flesh coloured from the back, so I can't see the content.
Brewer
No but most of them do have a split cover, so you can peep through, which lots of patients find reassuring for placing the bag.
Porter
Can you turn it over and what's on – so this is the patient side, this is the bit that sticks to the skin.  Basically, it's an adhesive patch and there's a hole in the middle of it and you adjust the size of the hole depending on the size of your stoma.  Are they scared about the prospect of having a bag?
Brewer
Very scared.  A lot of concerns about living with a bag, body image is obviously a massive factor.  A lot of people are keen to proceed with surgery because they've been living with incontinence or being going to the toilet very frequently because they've been so unwell.  So, actually it comes as quite a blessing.  There are a certain amount of people that never love their stoma and very often they are there as a temporary thing while they're recovering from surgery.  I would say they find it harder to deal with, in a way, because they know at the end of the day, they're going to get rid of it.
Power
Usually the first question is the permanency of the stoma.  Sometimes stomas are temporary and sometimes they're permanent and an example of a temporary stoma would be when we're planning to operate on someone who has a bowel cancer in their rectum, which is the last bit of the large intestine, just above the back passage.  In a proportion of patients where we remove that cancer, we make a join in the bowel, which is called an anastomosis, but to give that join a chance to heal and knit together we will divert the flow of the bowel contents.  I normally explain to patients, just like you have a crash on the motorway you have a slip road diverting the traffic, that's the rationale for bringing the bowel out as stoma upstream from the join and then at a later interval we can close the stoma.  There are cases where we have to do a permanent stoma.  So, for cancer patients that can sometimes be where the cancer is so low down in the rectum that it's close to the muscles that control our bowel function.
Porter
What sort of things can go wrong from a surgical point of view, what do you warn your patients about?
Power
If you form a stoma of the small intestine that can have a fluid output and sometimes patients can produce a lot of fluid.  That fluid would normally, when you're in circuit, be reabsorbed into your system but if the rest of your bowel is not in circuit then losing that amount of fluid can cause you to become dehydrated, upset your normal balances of salts that we have in our body.  Replacing that fluid is very important because becoming dehydrated can affect your kidney function and various other things.  More potential problems with the stoma later are issues with developing a hernia around the stoma, especially if there's rapid weight gain.  By definition we're making a hole in the tummy wall to bring the bowel to the surface, hence there is a weakness at that site.
Adams
So, the only issue is the hernia.  Obviously, there's an opening…
Porter
Slightly bigger than it should be.
Adams
Yeah, whereas before when I had colitis eating habits and stuff were just dreadful.  Coming back to having this new lease of life I eat everything.
Porter
How often do you have to empty the bag?
Adams
Three to four times a day?
Porter
And do the contents of the bowel continually leak out?
Adams
I'm now at a stage where I kind of understand when things are going to happen, so I kind of plan my bag changes around that.
Porter
Might you get an extra activity after you've eaten for instance?
Adams
Yeah, so, I know that if I have breakfast in the morning, I know that when I have lunch that's going to push breakfast through.
Porter
Right, okay.  What about air – gas – do you end up with an inflated balloon every so often?
Adams
Sometimes, sometimes.  There's a filter on the bag which allows it to release, without a smell.  I've had some interesting moments in large meetings…
Porter
Yes, because you can't clench your buttocks and stop that can you, no, so it's just going to happen.
Adams
No, no, it did happen once and I kind of quickly…
Porter
Blamed it on the person next to you.
Adams
Yeah, give them a nudge.
Porter
How reliable has the bag been for you?
Adams
For me reliability – I'm so active, I can do everything.
Porter
When you say you're active, what sort of things do you do?
Adams
Cycling, swimming, running.   I played rugby the other day.  My son thinks I'm a superhero because I've got a bag on my belly, he thinks it gives me massive powers, so he calls me his superhero daddy.
Porter
Yeah, that's something you've encouraged no doubt.
Adams
Oh, absolutely, absolutely.
Porter
But people do have a perception, often a misperception, of what it's like to have in inverted commas "a bag".  Do you ever come across that, they say, oh you poor thing?
Adams
Yeah, a couple of times on holiday.
Porter
So, you're in your shorts?
Adams
Yeah, yeah, shorts and I'm happy to walk around, top off, on holiday and why shouldn't I?
Porter
Michael Adams with the team looking after him at Addenbrooke's Hospital in Cambridge. And there is more information on stomas on our website.
Shops, websites, TV, radio, magazines, newspapers, they are all full of the latest diet books promising to succeed where their predecessors have failed.  It is a huge industry appealing to a massive audience keen to shift excess weight.  So, why don't they feature more here on Inside Health?  Margaret McCartney.
McCartney
Let me get my conflicts of interest out of the way.  I love working on Inside Health and one of the reasons is because it is a place to take a sideways step out of the media spin cycle and pick apart the evidence, question what we know and ask whether what sounds like a good idea in theory is actually a good idea in practice.
The health media cycle is otherwise relentless.  New diet, new you.  Every week a new slew of diet books lands in the mailbags of editors and producers.  Diets to make you thinner, wholesome, more muscular, happy, energetic, slimming diets to give you wellbeing or a detox or a cleanse, to give you better skin, a longer life or vitality.  This fat load of new diet plans lands heavily in bookshops with a promise of a new magic formula to do whatever it was that all last year's diet books didn't.
We rarely talk about new diets on Inside Health.  The last time was to rummage over the evidence for the five/two diet, which had been heavily promoted on the BBC.  There are many reasons why I do not like diet books.  It is certainly true that as a nation we tend to be overweight and it also true that many diet books are immensely popular and that many people like them.  But in the main, books promoting a particular diet are usually a mixture of bad science, hype and short-term solutions.
Let's face it, despite the massive diet wars of low fat versus low carbo or paleo versus vegan or grapefruit versus cabbage, there is actually rather a lot of scientific agreement about what a healthy diet is and isn't.  Namely that fruit, vegetables, olive oil, fibre, variety and wholegrains are generally good and concentrated high sugar foods are generally bad.  That sensible advice however, does not fill a book, create a brand, make a guru, net a primetime television series or create a massive queue at a private diet clinic.
Instead, most media friendly new diets rest on a platform of overstated evidence and understated uncertainty.  Diet books usually promise a single best solution to lose weight when in fact there may be a variety of sensible options which rest on the same premise.  To lose weight there needs to be a calorie deficit, which one is capable of continuing over weeks and months and years and which still supplies all the nutrients the human body needs.  True a book may have helped you do that but it doesn't mean that same advice will help every other human.  Diet books are a symptom of a culture that we should not pander to, full of fat shaming and accusations of moral failure.  It is an industry whose very presence we should challenge because its existence proves its failure.  A system problem, rising population weight, needs a system solution – real public health interventions, rather than blaming individuals.  That means thinking carefully about what might help to prevent and treat obesity on a population basis. 
Food should be a source of pleasure.  We need nourishments and what we eat is a combination of what we can afford, plan, have and like.  We're individuals with individual preferences and circumstances and promising a single diet solution as the only route to perfection isn't fair or helpful.  And that's why we rarely talk about diet books on Inside Health.
Porter
Margaret McCartney. 
Don't forget you can listen again to all of our programmes via the Inside Health page of the Radio 4 website, where you can also subscribe to our weekly podcast – so, however busy you are, you need never miss us.
Just time to tell you about next week when we investigate expensive add-ons offered to couples having IVF to boost their chances of conceiving.  But do they actually help?  And what exactly is runners' stitch?  Join me to find out.
ENDS