Main content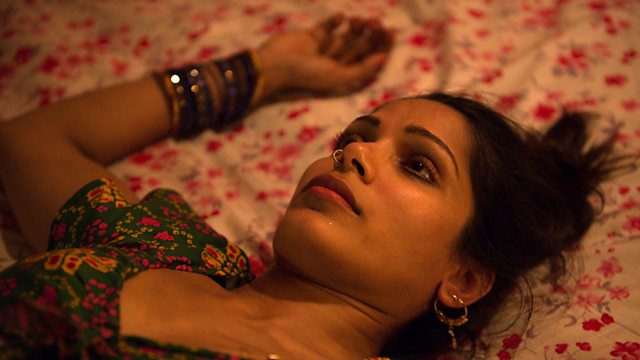 Freida Pinto in Love Sonia
Actor Freida Pinto and her new film, Love Sonia. WEP leader Sophie Walker steps down. Irish abortion test case. Basma Khalifa, Jessica Kelly and their Saudi documentary.
Inspired by real life events, a new film 'Love Sonia' is the story of a young girl from a small village in India who finds herself caught up in the global sex trafficking industry. One of the stars of the film is Freida Pinto. She joins Jenni to discuss.
The first leader of the Women's Equality Party is standing down. Sophie Walker has been doing the job since 2015. In 2017 her party published a manifesto full of feminist policies from which she openly invited all the mainstream parties to steal. She has said repeatedly that she wants to change the way we do politics. And yesterday, she sought to change it saying that "sometimes in order to lead, you have to get out of the way". She explains what she meant and why she's decided to go now.
Basma Khalifa was born in Saudi Arabia, but grew up in Northern Ireland before moving to London as a stylist. In a new BBC 3 documentary, she explores whether it's a place she could consider living in again. Basma and Director Jessica Kelly discuss their experience.
An Irish couple say they've been denied an abortion in an Irish hospital even though their unborn baby had a fatal foetal abnormality. They were told by doctors to wait for a miscarriage. Their situation has been brought up in the Irish Parliament, with their consent, and it's raising questions about whether Irish hospitals are ready, or willing, to implement the new law on abortion. There was a referendum last Spring in which the Irish people voted 66.4% in favour of Repealing the Eighth Amendment, which was a law restricting access to abortion. We hear the facts.
Presenter: Jenni Murray
Producer: Kirsty Starkey
Interviewed Guest: Sophie Walker
Interviewed Guest: Freida Pinto
Interviewed Guest: Basma Khalifa
Interviewed Guest: Jessica Kelly
Interviewed Guest: Dr Peter Boylan
Clips