Main content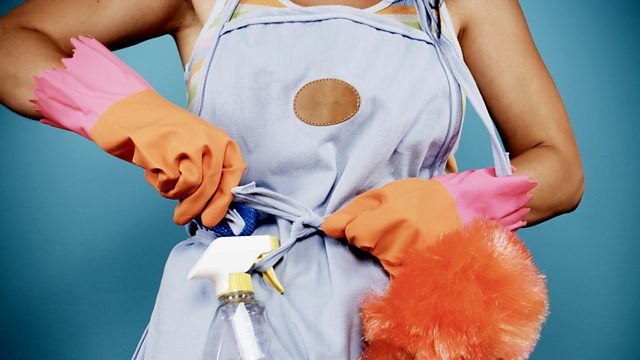 Stephanie Land's job as a low wage cleaner pushes her to breaking point when she has to clear out an abandoned trailer.
Lanna Joffrey reads Stephanie Land's hard-hitting account of living on minimum wages in present-day America.
Abandoned by her baby's father, Stephanie takes the only work she can find, and discovers there is no shortage of it.
"One of the great things about a willingness to get on your hands and knees to scrub a toilet is you'll never have trouble finding work. My job was to wipe away dust and dirt and make lines in carpets, to remain invisible. But it was hard not to be struck by the role I'd taken in my clients' lives. I was oddly invisible and anonymous. I became a witness."
In this episode, Stephanie tells the story of the "Sad House", as she names it, where an old man lives alone with the ashes of his dead wife. And despite her willingness to scrub bathrooms and deal with all kinds of human dirt, she faces an assignment which almost breaks her. The job is a "move out" clean for an abandoned trailer, where the kitchen is so encrusted with food that spatters of chilli cover the ceiling. Forced to scrub the shower, she stands in rivers of black mould. And the toilet bowl almost breaks her.
"They don't pay me enough for this - I yelled it into the trees. I felt disrespected by that toilet, by the man who'd left it in that condition, by the company that paid me minimum wage. But I had no choice. Every single parent teetering on poverty does this. We work, we love, we do. And the stress of it all, the exhaustion, leaves us hollowed. Scraped out. Ghosts of our former selves."
Written by Stephanie Land
Read by Lanna Joffrey
Abridged and produced by Elizabeth Burke
A Loftus Media production for BBC Radio 4