Main content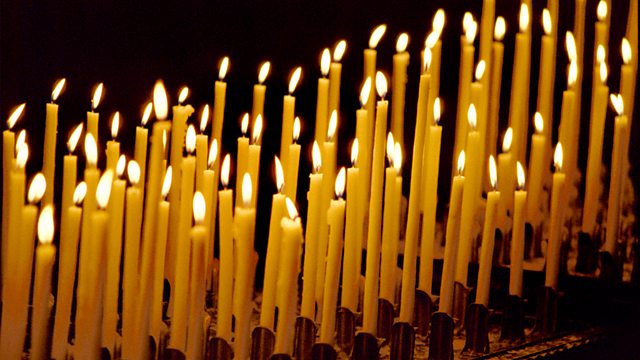 22/01/2019
Spiritual reflection to start the day with writer and broadcaster, Anna Magnusson.
Script
Good Morning
Trevor Noah is a South African comedian and political commentator. A couple of years ago he wrote a collection of autobiographical essays.  They describe how he started life in a township and ended up in New York hosting the famous satirical tv programme, The Daily Show.
He called the book, 'Born a Crime', because his mother was black and his father white; and in apartheid South Africa interracial sex was illegal. 'Where most children are proof of their parents' love,' he writes,  'I was proof of their criminality.'
He was a light-skinned African living in a society of separation, difference and tribes.  The black children called him 'white', and the whites treated him as black.  It was language that helped him bridge the race gap.  His mother made sure English was the first language he spoke at home. After that it was Xhosa; she taught him Afrikaans and he also learned Zulu. He became a chameleon of language, able to change people's perception of his colour, his difference, because he could communicate with them.  In a deeply unjust and unequal society, it was a way to survive.
The book's dedicated to his mother. It was she who protected, inspired and disciplined him.  'If my mother had one goal' he writes, 'it was to free my mind.' She told him stories, and argued with him. She made him read the Psalms with her every day, and asked him questions about what they meant and how they applied to his life. She taught him how to think.
Lord - For those who inspire, love and nurture us, and who guide us through life, we thank you this morning.  Amen