Main content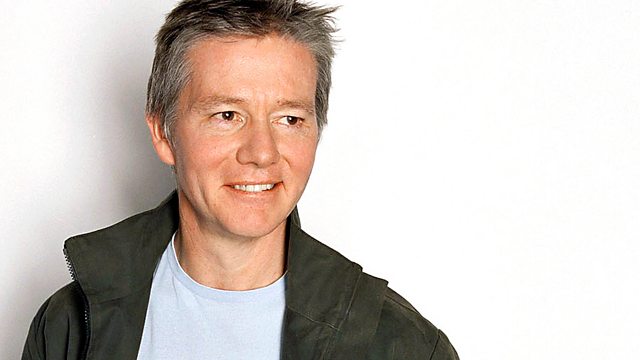 Programme 4, 2019
The Welsh take on the Scots in the game of obscure knowledge and cryptic connections.
(4/12)
If the components were the square root of minus 1, the works of Mozart, MDMA and retinol, why might you need instructions to help you assemble them?
The teams from Wales and Scotland talk their way through this and plenty of other convoluted puzzles as they both make their second appearance in the current series. Tom Sutcliffe is on hand to give guidance where required, although the more hints he has to drop the more points he'll be docking from their scores. Defending RBQ champions Myfanwy Alexander and David Edwards play for Wales, against Val McDermid and Alan McCredie of Scotland.
As always there'll be a healthy sample of questions drawn from the many hundreds sent in by listeners in recent months.
Producer: Paul Bajoria
Last week's teaser question
Tom asked: What blow was recently dealt, in the Irish Sea, to a capital display, northern twins and the largest scaffold?
The clues suggest the names of three of the UK's biggest offshore wind farms. A capital display is London Array (in the outer Thames estuary); northern twins are Gemini (a twin wind-farm built on two adjacent sites in the North Sea) and the scaffold is Greater Gabbard (off the Suffolk coast). The 'blow' they were dealt is that the world's largest wind farm by capacity, Walney Extension, capable of generating 659 megawatts, recently went on stream off the coast of Cumbria in the Irish Sea and trounced them all.
Very well done if you worked out the theme here. Tom will have another teaser at the end of today's quiz.
The 2019 RBQ League Table
After all six teams have played just once this season, the rankings going into today's programme are as follows.
1  The Midlands   Played 1  Won 1  Drawn 0  Lost 0  Total points 21
2= Northern Ireland  P1  W1  D0  L0  Pts 19
2= North of England  P1  W1  D0  L0  Pts 19
4  South of England  P1  W0  D0  L1  Pts 19
5  Wales  P1  W0  D0  L1  Pts 18
6  Scotland  P1  W0  D0  L1  Pts 16 
Questions in today's programme
Q1  If the components were the square root of -1, the works of Mozart, MDMA and retinol, why might you need instructions to help you assemble them?
Q2  A former Prime Minister sits in the middle of his village listening to a song by Coldplay. Nearby is a female pop star, who fears she may be in debt, but instead learns that she's in credit. She celebrates by buying tickets to see a boy band - which one?
Q3  (Music)  Can you explain what connects this to a broken corner of Armorica and the fortunes of Wheal Leisure and Grambler?
Q4  from Humphrey Welfare: What is the inexact link between: the lands of Knoydart and Moidart; the consequences of Henry's ambition for a new alliance; and a stronghold on th Antonine Wall?
Q5  from Mike McCullough:  What ecclesiastical connection can you find between a Tsar still resident in the Kremlin, a top scorer for the Toffees, an angler's dispatch device, and a very long-term resident of Coronation Street?
Q6  from Kieran Sidley: (Music)  What have these songs got to do with a famous April Fool's Day hoax of 1957?
Q7  from William Burrows:  Why might a small falcon from the northern hemisphere, a shooting star, a river in north-east Scotland and a battle fought in France in 1346 take you soaring above the clouds or rumbling across the land?
Q8  Why would 2301 North Highland Avenue, Los Angeles be a suitable address to find the author of Kitchen, a British student of Byzantium, a former member of Take That, and not only Johnny Depp but also his brother Leonardo di Caprio?
This week's teaser question
A female traveller and mystic of 14th century England shares something with a comic actor in Shakespeare's company, a 20th century conductor and a fictional ghost. What?
There are no prizes - but you can see if you're right when Tom unveils the solution next week.