Main content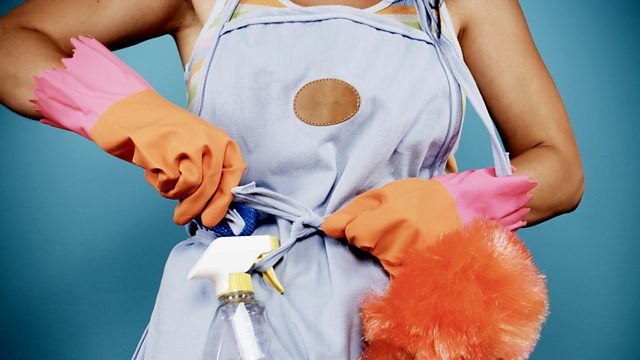 Stephanie Land's first-hand account of struggling to make a living by working as a cleaner in present-day America.
Lanna Joffrey reads Stephanie Land's hard-hitting account of living on minimum wages in present-day America.
Struggling to support her young daughter as a single parent, Stephanie finds work as a cleaner in the US tourist resort of Port Townsend, Washington State. Her memoir tells the story of this new life, scrubbing bathrooms, scraping food off the ceiling of trailers, and becoming an invisible ghost in the houses she cleans.
"I became fascinated by the things hidden in the dark corners of the houses I cleaned. The snooping was like uncovering clues, finding evidence of the secret lives of people who seemed like they had it all. I began to pay attention to the items that cluttered their kitchen counters: the receipts for rugs that were as expensive as my car, the bill for the dry cleaner that could replace half my wardrobe. Most of my clients worked long hours, away from the homes they fought so hard to pay for. They worked to pay me just above the minimum wage, to keep it all spotless, in place, acceptable."
Over five episodes, we hear about the relationships she forms with her clients, including the moving story of her friendship with Wendy, a woman who is dying of cancer and who hires Stephanie to help her parcel up her possessions and set her whole house in order. Even when Stephanie doesn't meet her clients, she vividly imagines their lives.
She begins to give the different houses nick-names - "the Cigarette House", "the Porn House". Through it all, she is sustained by her love for her daughter Mia, and her determination to keep food on the table. And, in the end, her ambition to become a writer provides an escape.
Written by Stephanie Land
Read by Lanna Joffrey
Abridged and produced by Elizabeth Burke
A Loftus Media production for BBC Radio 4
More episodes
Previous
You are at the first episode